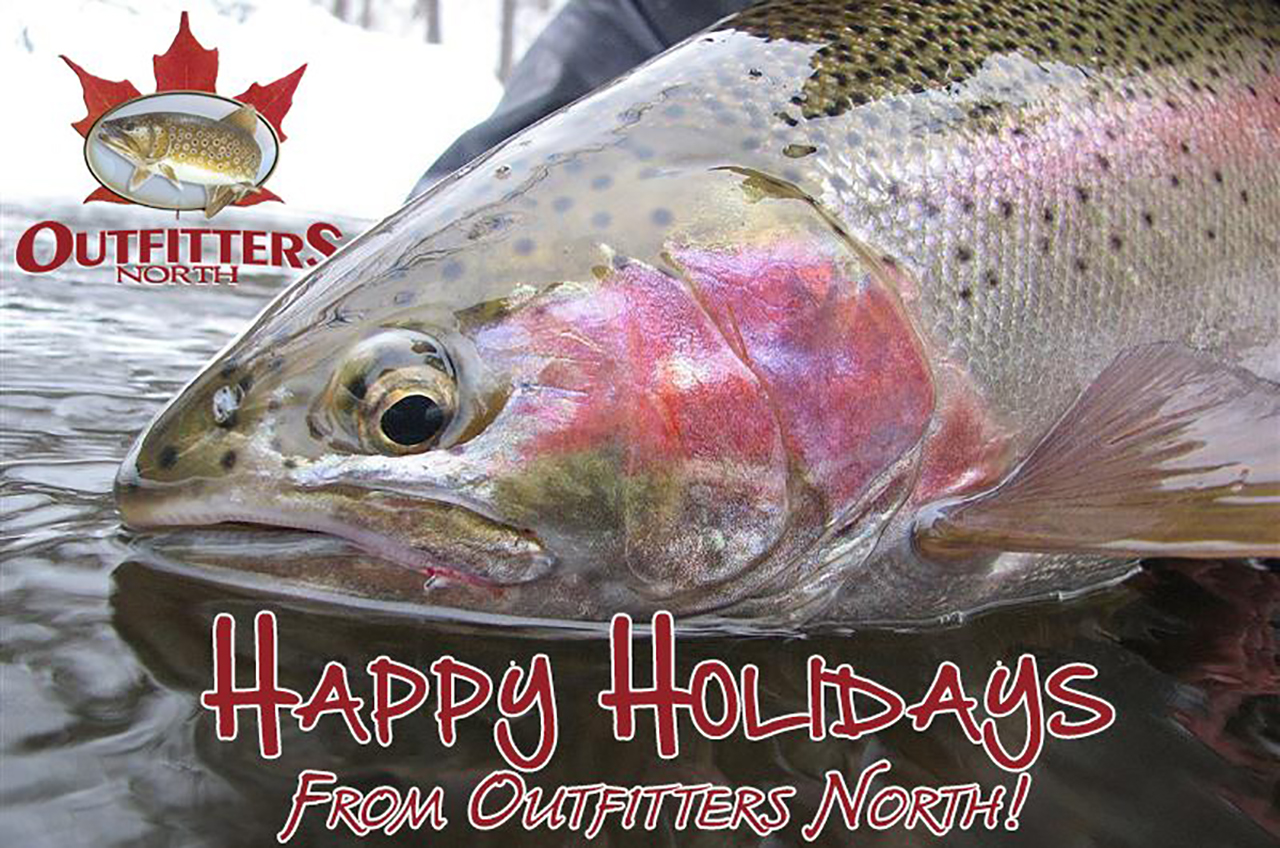 Happy New Year !!!! Hope everyone  had a safe and Happy Holidays with their friends and families.  Hard to believe we are in a New Decade.   I would say that 2019 was the year of personal bests not only for myself but my fishing family.  Just like the weather prediction for Winter, 2019 was a bit of a roller coaster on the fishing side of things. It was a struggle with a cold Spring the Steelhead run was sporadic we were blessed to have fish around through out the whole spring season, constant high water and more winter temps then spring temps made it a challenge.   The summer Trout fishing really kicked off great with higher water in the Spring the Streamer fishing was awesome.  The Dry Fly fishing with hatches such as the Gray Drake and Hex kind of came and went with once again higher water and cooler weather.  Then by the end of June things started to turn around for the better as the weather became more like summer with warmer temps and less rain. The Hopper and Terrestrial fishing was excellent.   Once again Mother Nature threw another curve ball. The end of July with record rainfall and extreme flooding on not only the Pere Marquette but a lot of the smaller water sheds that feed into it.  The Trout fishing after this became really tough.  Then things switched around with a great Salmon run.  We saw a good number of fish enter the river and they were really big and healthy. This too was difficult at times with an extremely wet fall and early snow.  The Steelhead trickled in following the Salmon and fishing for them was consistent until, you guessed it another big amount of rain hit.  Actually almost every week this fall we were hit with a rise in water level.   Now as I write this the river once again is high with a bunch of rain Sunday and into Monday.  We lost our snow pack and the river came up a lot in the last two days.  Steelhead fishing still remains good. Fish are starting to get into there winter mode. Try slower pools and runs, along with slower presentations.  For the Swing heavier Leech and Intruder Style Patterns should work well and for Nymphing  bigger Clown Egg's and Steelhead bugger's fished right off or on the bottom should produce some action.
Would like to thank all of you who joined me in the 2019 Season.  You are all like family now, for 22 years you have allowed me to follow my dream and share this great watershed with you. Thank you and hope to make many more memories with everyone on the water in 2020.
Here is just a
few personal best pics from 2019.   Happy Holidays !!!!  Few personal best Pics of 2019.  Greg started 2019 off in February with one of the best Winter fishing days I have seen in a long time.  Matt finds this awesome Buck Steelhead his biggest ever.  John at 90 years of age really enjoys his time on the water  with his son Tom and he still knows how to find the fish.  All about making memories. The Elm family enjoying a great Spring Steelhead day. "Take a kid fishing "  Bob with his first stripped Steelhead that almost ripped the rod out of his hand.  Steve finds this true two footer on a sunny day with a Streamer.  His biggest Brown trout ever.   Tom with his biggest Brown trout ever taken on to top it off was on a Dry Fly middle of the day with a 5 weight.  Josh and his son Holden had one of the best Hopper days I have seen in a awhile.  Rich and I had one of the best Streamer days I saw all season.   John with one of the bigger Kings of the Fall. Sam all smiles with his first King and first trip on the PM.   Aaron with his first King and on a Fly he tied.  Kara with her first King Salmon.  Mike with this awesome Hen Steelhead one of the biggest he has taken on the PM on the swing.  One of my personal best on the Swing.  Scott with this awesome buck the biggest he has ever taken on a Fly.  Nelson with this amazing looking Steelhead. Jim with one of the freshest hardest fighting Steelhead he has taken on the swing.    Thanks  to Nelson, Matt and Lance and Colleen for one of my biggest accomplishments as a Fly Angler.  A Grande Rooster Fish from the beach on a 10 weight. 
Making memories, thanks to everyone who joined me in 2019.