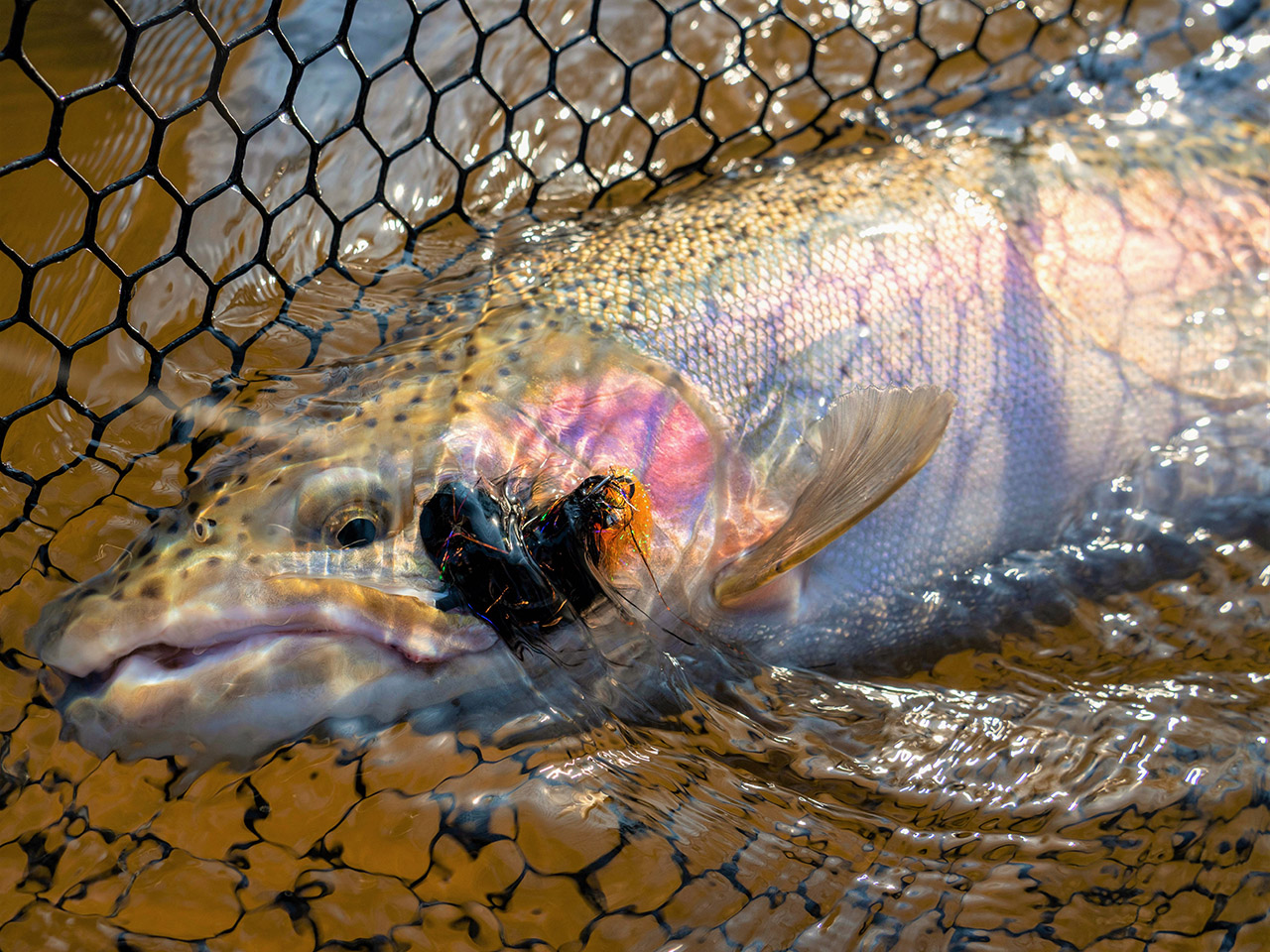 Hope everyone is enjoying the New Year !!!They weren't kidding when they predicted this Weather Roller Coaster this Winter.   The Pere Marquette River is once again high from recent rains we saw Thursday and Friday night and into Saturday which then turned into freezing rain and snow.  Seams as if once a week now the river comes up into or over the banks. We have been riding the Rollercoaster.  Fishing has been just like the weather when the river has been wadable and conditions have been ideal for Swinging the fly I have been out on the water.  When it's high finding other things to keep me occupied.   There's never a shortage of cool things to do around here.  I'm always so blessed for the adventures I can have and the new things I can find right out the front door.  So lately it's been some Fishing, Pheasant Hunting , XC Skiing one day and then Biking the next and even in shorts.   This time of year I also spend a lot of hours on the Fly Tying vise, filling boxes for the seasons to come. Cheers to a great 2020 !!!!
I listed some Swag for sale T-Shirts and Sweatshirts on my Outfitters North facebook page. If interested check it out. Thanks
With a few bumps in the water once again Steelhead fishing has really been on and off.  The fish still seem to be really scattered in the river system as there taking the higher water to there advantage and constantly moving.   Water temps did get pretty warm last week, one day I had 39 degrees so that's crazy to for January.  Flies: On the swing Big and bright and weighted when the waters up and current is pushing. Cloudy days Blue's and Purple's have done well. When water has dropped and warmed up a bit. Standard Leech patterns and Sculpins have both had results.   This time of year Nymphs fished under a float will fish well too, try Hex's, Stoneflies on the warmer sunny days and  bigger Hare's Ear style Nymphs.  Egg flies it's been Clown Eggs with the higher water conditions.
Pics  Chris joined me last week for one of the nicest January days I think I have seen on the water in quite awhile. Swing bite wasn't great but he found a nice Steelhead that smacked a Leech pattern. Brown Trout selfie. River at M37 as of 1/12/2020.   A little tune up for the dog's spent at Pine Hill Sportsman Club 
https://michiganbirdhunter.com/
. Scott Brosier runs a awesome Upland Experience.