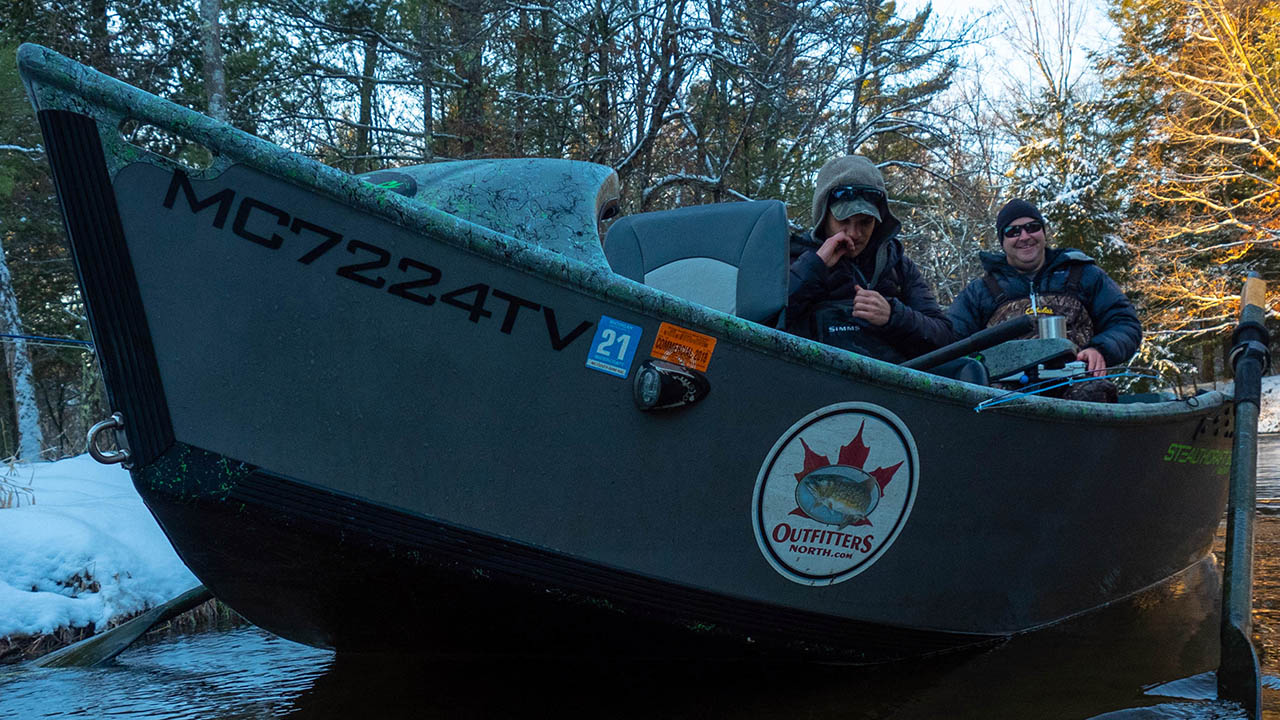 Happy New Year !!! Hope everyone had a great Holiday Season with there families and friends.  I know I enjoyed getting out on the water with good friends and family.  Hard to believe another year has passed and I'm going into my 22 year as a Full Time Fishing Guide on the Pere Marquette River.  I still have the best office in the world, I'm a lucky man. 😊 I would like to thank everyone who joined me in 2018 it was a good season overall.  Look forward to more time spent on the water with all of you in 2019.  Weather was crazier then the fishing last year. With a April that felt more like a January last Spring.  A cool summer to start, then to end in some extreme heat and the awful storm before Labor Day weekend made this area a mess.  Mother Nature topped that off with November weather feeling more like deep winter in late January and February.  Fishing was good though, Spring Steelhead went way into May last year. with the colder weather.  We had a decent Trout Season and a heck of a King Salmon run. Fall Steelhead was the toughest with lack of water and cold river temps and warmer big lake temps we just didn't see a good run of Steelhead in any of the West Michigan Rivers this year.
With recent rains though the river did come up a bit last week making for a few days of good fishing. The water levels now have dropped but that will change soon. With warmer temps, melting snow and rain in the forecast again this week.  You can find Steelhead through out the river system. Egg's and Nymphs fished under floats have been working well.  Try smaller Clown Egg's and Hex, Hare's Ear and Caddis Nymphs this time of year. Swing bite has been on and off, smaller baitfish and Sculpin patterns worked well in Olive or Tan with a little flash.
Over the Holidays !!!  Time spent with friends and family on the water.  Got to spend the day with Scott Broiser of
Pine Hill Sportsman's Club
 and Clint Anderson of
Red Moose Lodge
 for a great day this last week on the river. Weather was unreal and we found a few Happy Fish too.  Clint took this big Buck on a Clown Egg and this nice Hen on a Hex nymph. I found a great little Coho on the swing.  (some pics courtesy of Scott)  Who's that mask man?  I also got to get out on the Muskegon river with good friend Kevin Feenstra of
Feenstra Guide Service
.  Since the beginning of our Guiding careers we have had a lot of memorable days on the water. Kevin and his group of guides do great work on the Muskegon River and love to swing flies.  On Christmas Eve I managed to get out and get my birthday fish on the swing and on a New fly I created the night before. That was pretty cool !!! 😁  Then on New Year's Eve I found this awesome Lake Run Brown on the swing.  Heather and I got out to enjoy a bright sunny day. Even though we knew it would make it tough on the fishing it was sure great to see the sun.
Welcome to the Feenstra Guide Service website!. We have been in business for nearly two decades, providing our customers a great experience at every turn of the river. We are committed to our clients and to the river.
River front lodging, remodeled rooms/cabin, WIFI, Hot-Tub, Cont. Breakfast. 888-939-6667. We offer fishing guide services for fly or bait & tackle on the Pere Marquette, Manistee and Muskegon rivers.
Our focus is to provide the finest in upland bird hunting by drawing upon our knowledge and experience creating the best in habitat and offering superb hospitality. Our dogs are highly trained and a pleasure to hunt behind. Our primary goal is to make sure you enjoy yourself while hunting with us.