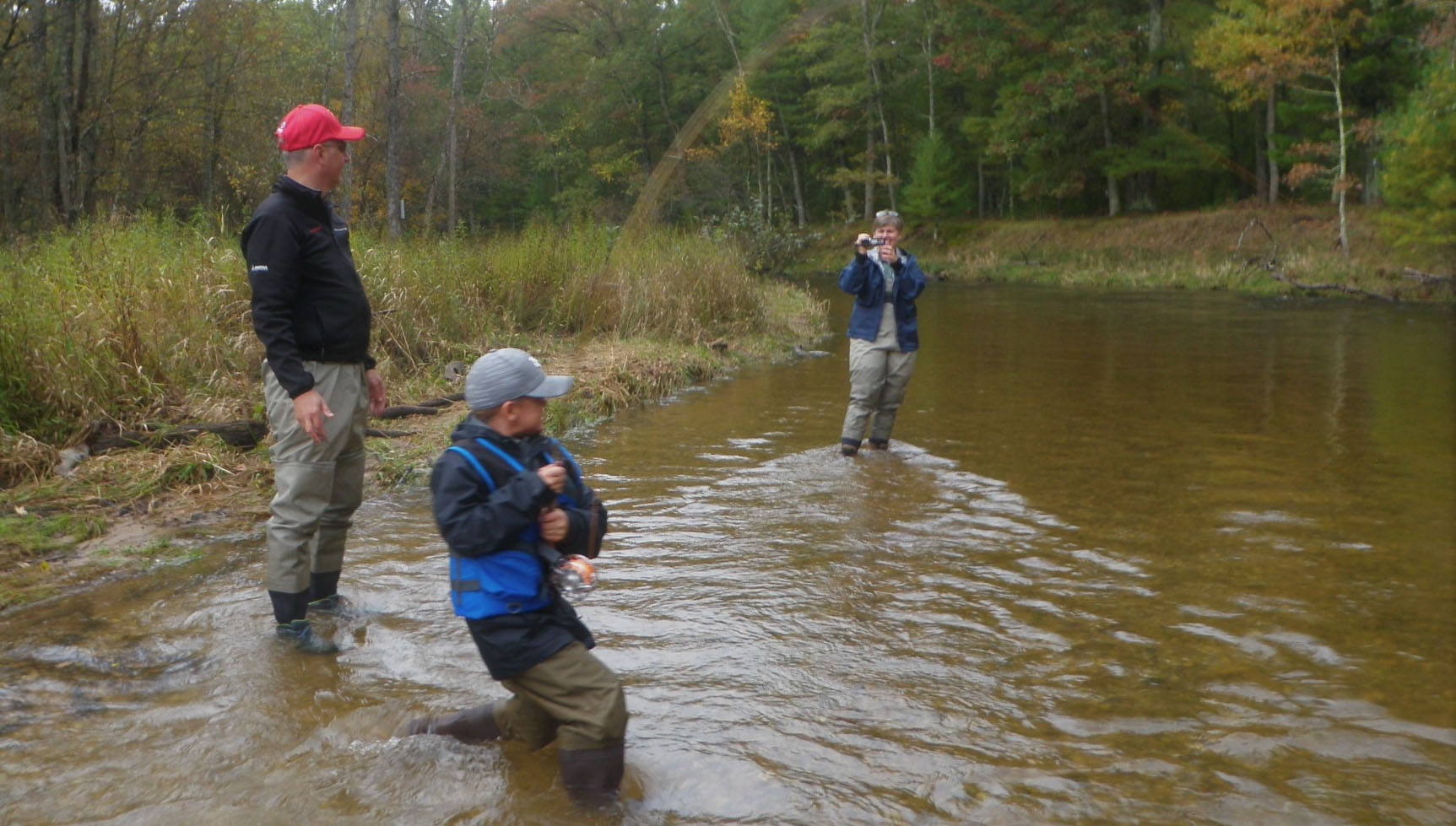 Fall has finally arrived on the banks of the Pere Marquette River. The Leaves are starting to pop in all there vibrant Orange, Yellow's and Red's.  The river came up again with another shot of rain, I don't recall ever seeing such a wet fall in quite a long time. It has been good for the river and hopefully will make for a better fall and winter Steelhead Season.   My Salmon Season is officially wrapped up, there are still plenty around though.  Most of them are now spawning or around gravel areas. I would like to thank everyone who joined me for a great Salmon Season.  It was good to see everyone and to see great fishing through out the fall.  Honestly listening to all the Charter Captains Report this summer out of Ludington I was worried the run was going to be dismal this year. Judging by the size of the fish I think they were out there just hard for the big boats to get them to eat because they obviously were eating a lot of bait out there.  I'm looking forward to start hunting Chrome, looks like the rivers north are already starting to show a lot of sign of Steelhead around , only a matter of time that the fishing picks up here.
Pics from last week: Mark and Ian with a couple great King's.  Bob and Michelle all smiles with a couple great Kings.  Little Sam at age 7 got to experience his first Salmon Season and he did
awesome
. (top pic)  "Take a Kid Fishing," that's what Salmon season should be all about. Paul finds a fresh King on a Egg Sucking Leech. Scott  joined me for a
awesome
day on the water and we managed to find some fresher fish in the pools. Jeff and Kara had a great day on the river the weather was nice and the fishing was good.