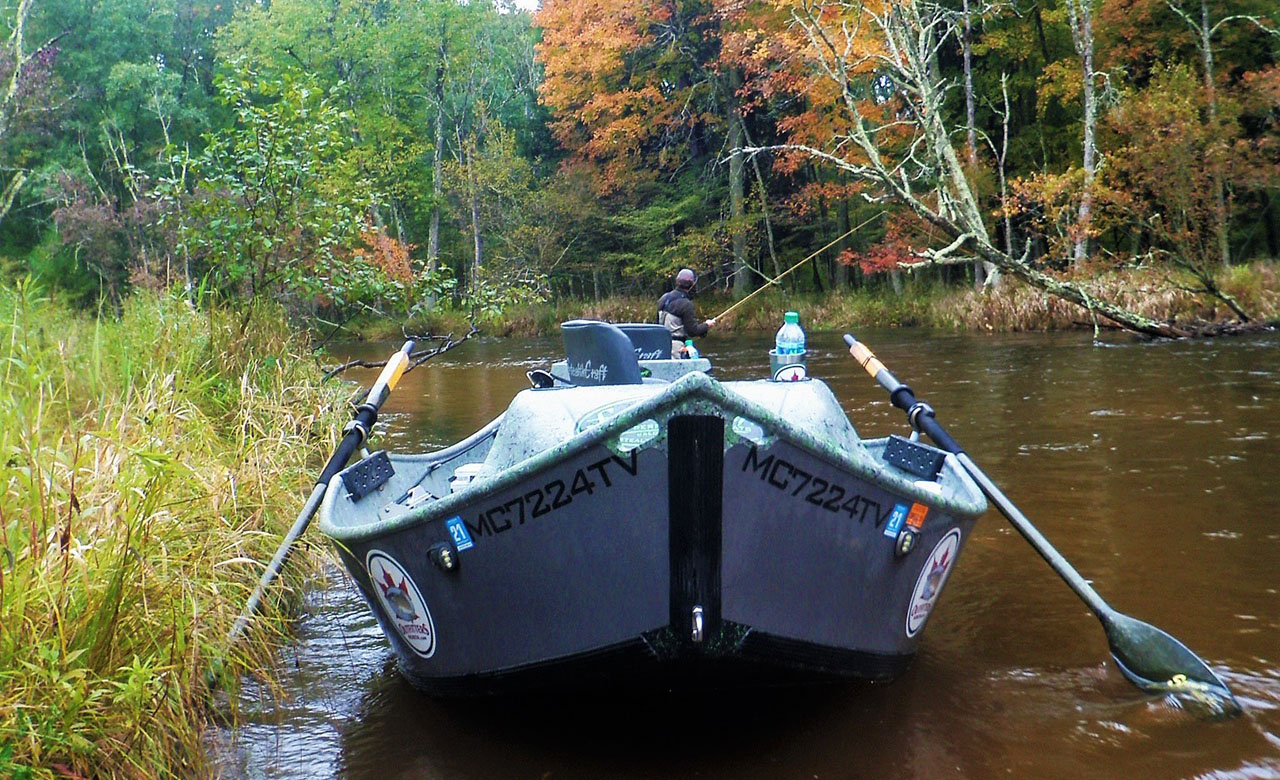 The Pere Marquette River Level is finally starting to come back down after another high water event last week. There are a few New King Salmon around that came in on the rain along with a few Coho and Steelhead.  Flows are still pretty fast so fish are on the move.  Mornings and evenings are getting much cooler and the rivers starting to get that essence of dying Salmon. The leaves are changing a little more everyday.   Looks like Fall will be a little later this year or maybe we're going right into Winter.    Were supposed to get another round of rain and maybe a little of the white stuff starting Friday and through out the weekend. Will keep you posted on water levels and fishing condition's.
Pics from last week before the high water: "Starting to look and feel a little more like Fall"  Karen with a nice King.   Ron with a couple nice Kings on a wet and rainy day.  Scott and Mike did really well along with Mike's boys Derek and Andy.  Like to think Jon Kolehouse for the help last week too.   
http://fishwmi.com/
We have been working together since are days at Johnson's Orvis Lodge always a good time on the river.