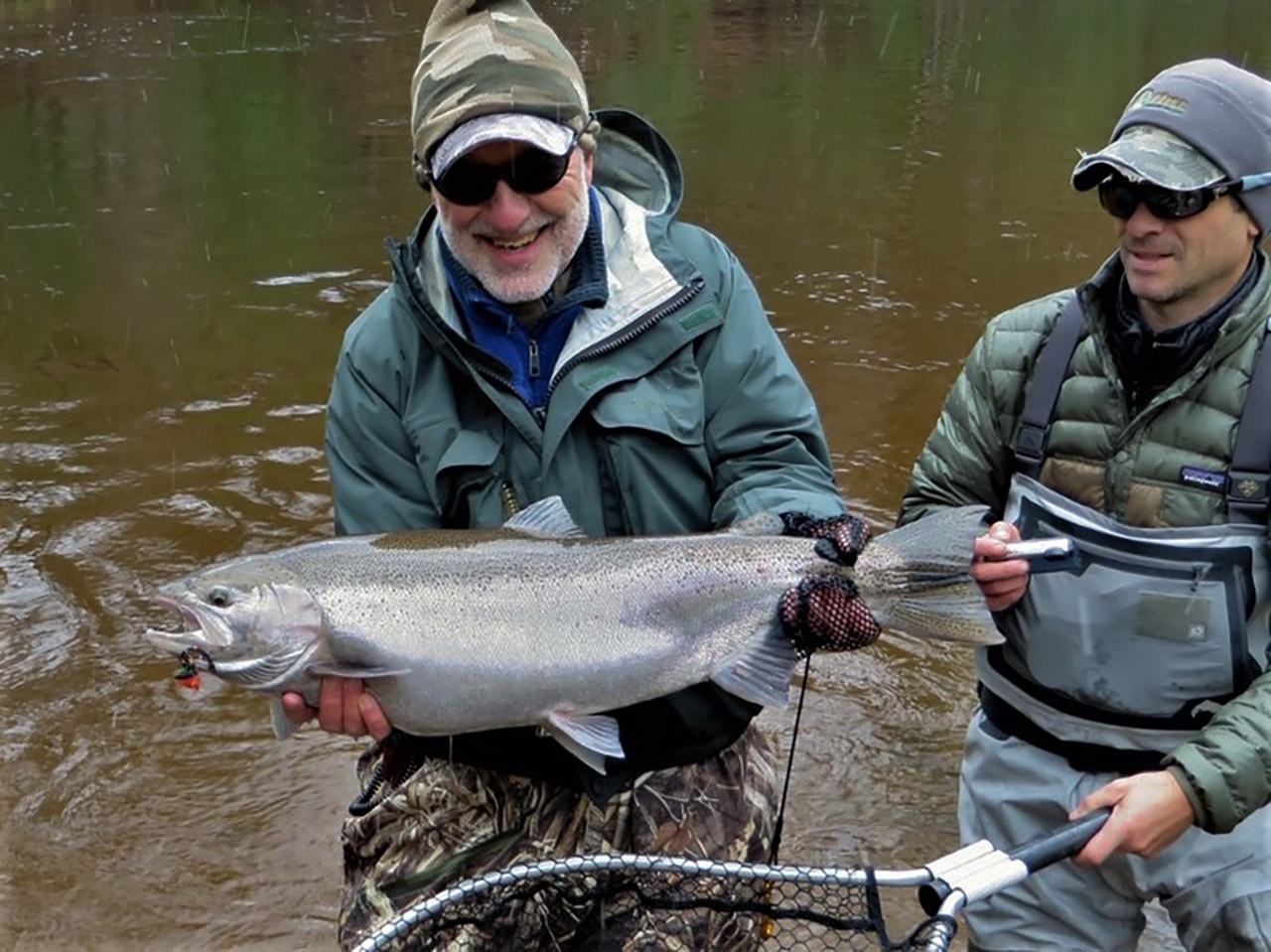 Winter has landed on the Pere Marquette Water River.  Last week was a mess of snow, sleet and rain or as I like to call it "Steelhead weather. "  The river came down a bit but flows are still fast in some areas and the middle to lower sections are higher and a bit dirtier. Steelhead are scattered through out the whole river system.  Still not great numbers of fish just enough to make you fish hard and cover a lot of water. Get your hunt on !!!! Look for the bite to get tougher this week with arctic temps expected to hit here all week.  We could see shelf ice and slush soon. Swing bite was a little better last week, Leech patterns with lots of flash worked well.  Bright Egg flies and a few Nymphs started to produce toward the end of the week when the water temps started to cool.
Like to thank our Veterans  for all that they do to protect and serve our country and also to the local law enforcement for all that you do to protect our community.  Good luck to all the Firearm Deer Hunters that hit the woods on Friday.  Be safe out there !!!!
Pics from last week. Mike all smiles as he finds a egg wagon of a hen that ripped his swung fly.  Scott brings this nice Steelhead to hand on a cold and windy day.  Jim with a dandy chromer taken on the swing.  Steve hooks this beautiful Brown in all its fall colors.  Mike and Howard braved a cold day and had a few shots on fish and Mike brought this nice Steelhead in on a Egg Fly.   I managed to sneak in a little fishing as the light was fading and cracked this awesome buck Steelhead on the swing.