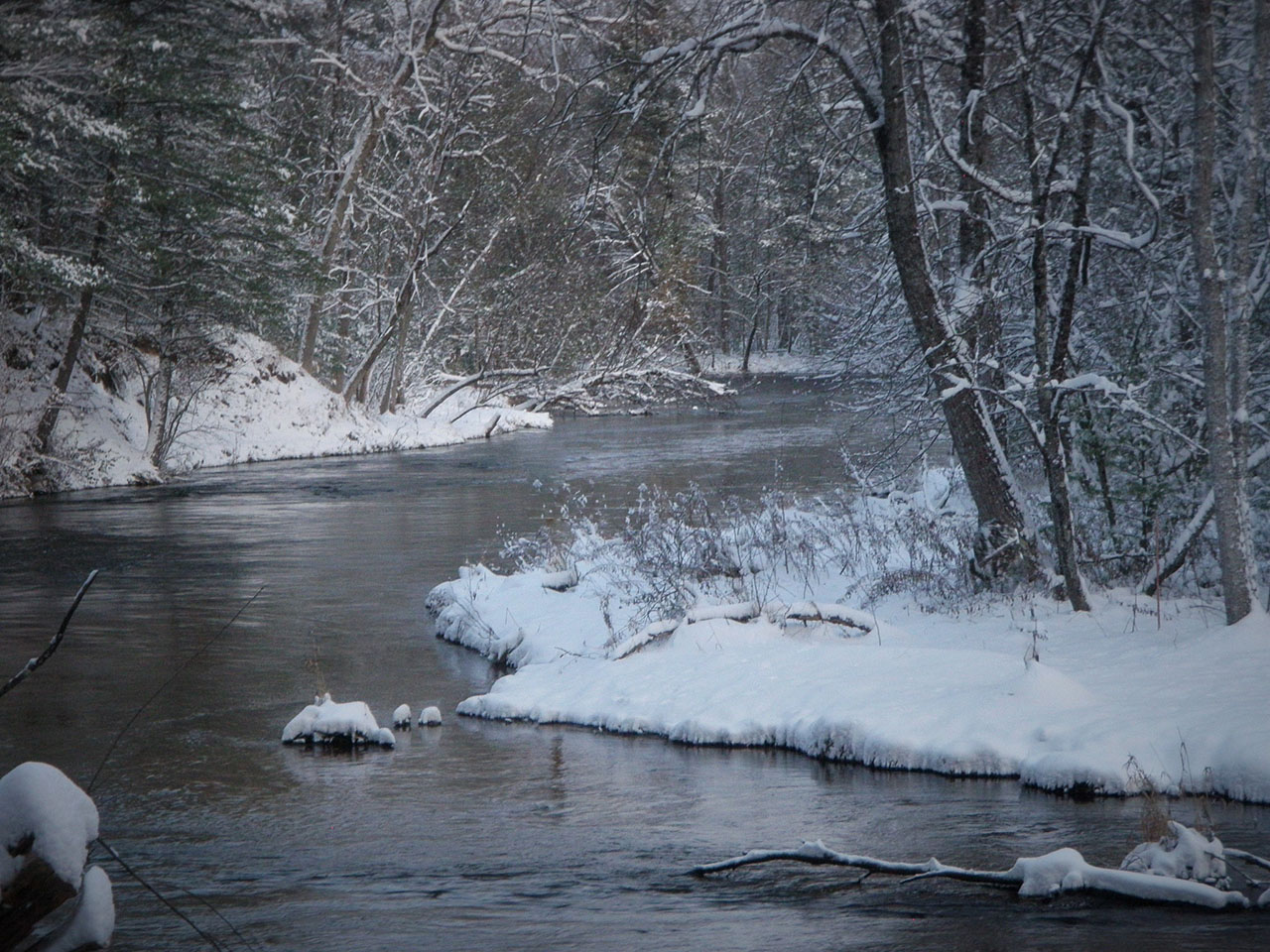 They are now calling it the year of the "Polar Vortex Rollercoaster." I will just call the weather last week "Winter" and the week Winter Steelhead Fishing. Felt more like early February instead of early November. The heaters were going ,Chili was hot and hand warmers were piled in the pockets,gloves and boots.  Week was a rollercoaster of good Steelhead fishing and frustration.   The swing bite was pretty good each day. Despite the snow, temperature's in the teens and the river dropping fast in water temp.  Steelhead were still willing to play.  The fish are really scattered, fishing hard is the recipe for success.  The water is looking like Winter mode now it's dropping fast and clearing up. Much slower swings and settle presentations is paying off.  For Nymphing try smaller Egg's in more natural hues and Nymph's like Hares Ear's, Hex's and small Steelhead Buggers fished under a float to slow things down too.  The frustration of last week was Wheel Bearings going out at the end of the afternoon on Monday. Thanks to Mike and the guys at Stealthcraft for getting me in with a quick fix.  It was like having my own pit crew and I thank you. 
https://stealthcraftboats.com/
  Then to top the week off on Thursday I broke my finger right at the knuckle in the morning and worked until the afternoon.  Then I got to spend the afternoon in the ER and my opening day of Deer Season at the doctors instead of in the woods.  All is good though and it could of been worse, be back on the water this week again. Thanks to my friend Steve Martinez at 
www.peremarquetteguide.com
for hooking me up with some big mittens. Hope everyone who hit the woods last weekend had some success.  Stay Safe out there !!!
Some Winter Steelheading pics from last week. Bob and Jim swung em up!!!