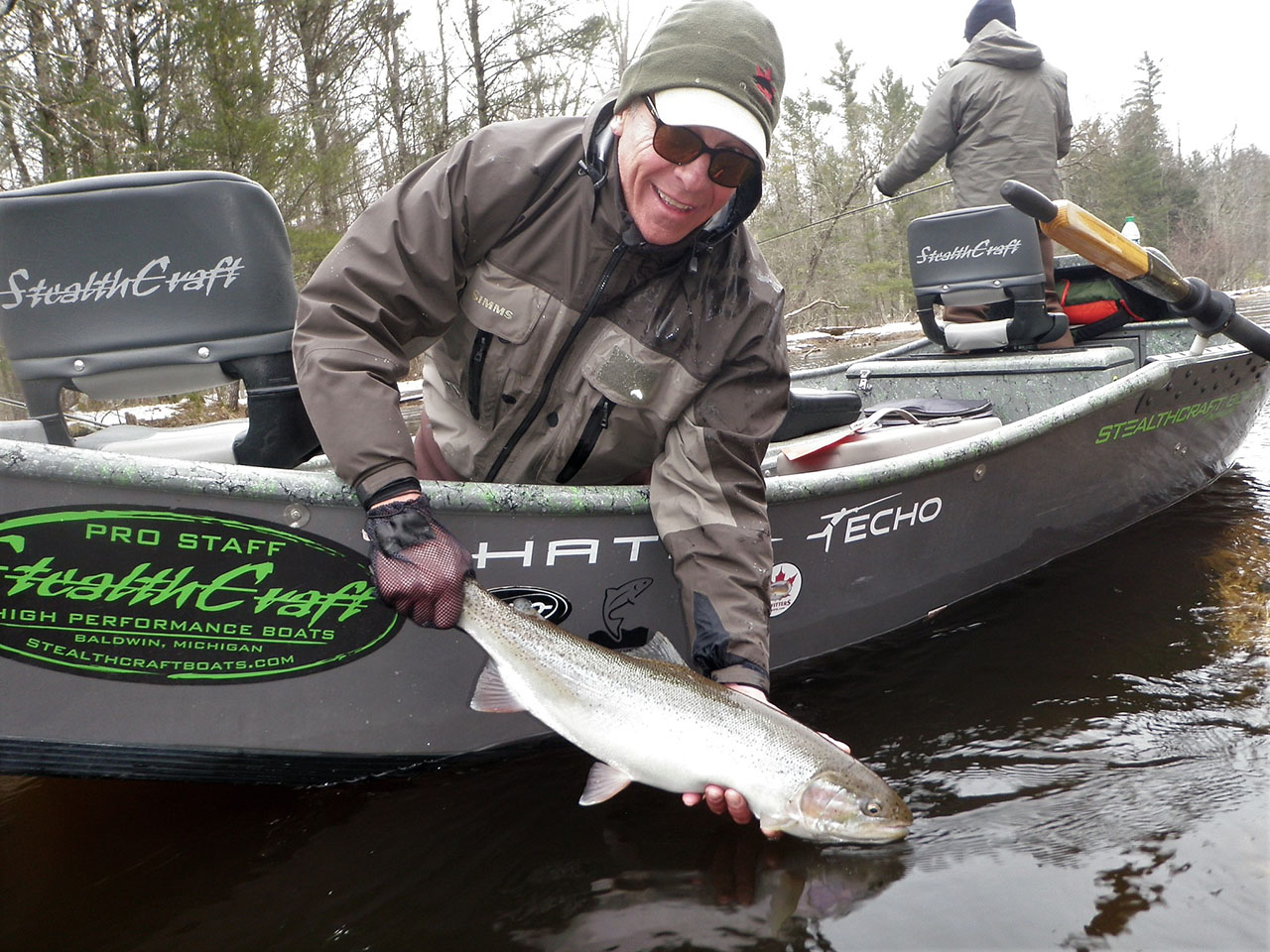 Pere Marquette fished well for Steelhead last week, despite the high water.  The river is still high with faster then normal flow's. The clarity in the upper stretches is good, lower you go the dirtier it gets though. For flies last week it was giant Clown Egg's and Leeches worked really well.  Anything in the big and bright fly department was key.
If interested in some Trout fishing this Spring/Early Summer please contact me today.  I have a few days available for May Streamer fishing, sure they will even be a few Steelhead around.  May 7,8,14,21,23.
Last week :  Jim and Eddie joined me for there annual Spring Steelhead Adventure and they did great.  Here's a few they brought to hand  Jerry had a great day finding this nice Hen on a Clown Egg.  I had a unexpected day off and got to try out the Echo Compact Spey this rod was awesome. Due to the high water I matched it up with a 510 Intermediate Skagit and a heavy chunk of sink tip it handled it great.  Even finally found a player at the end of the day.