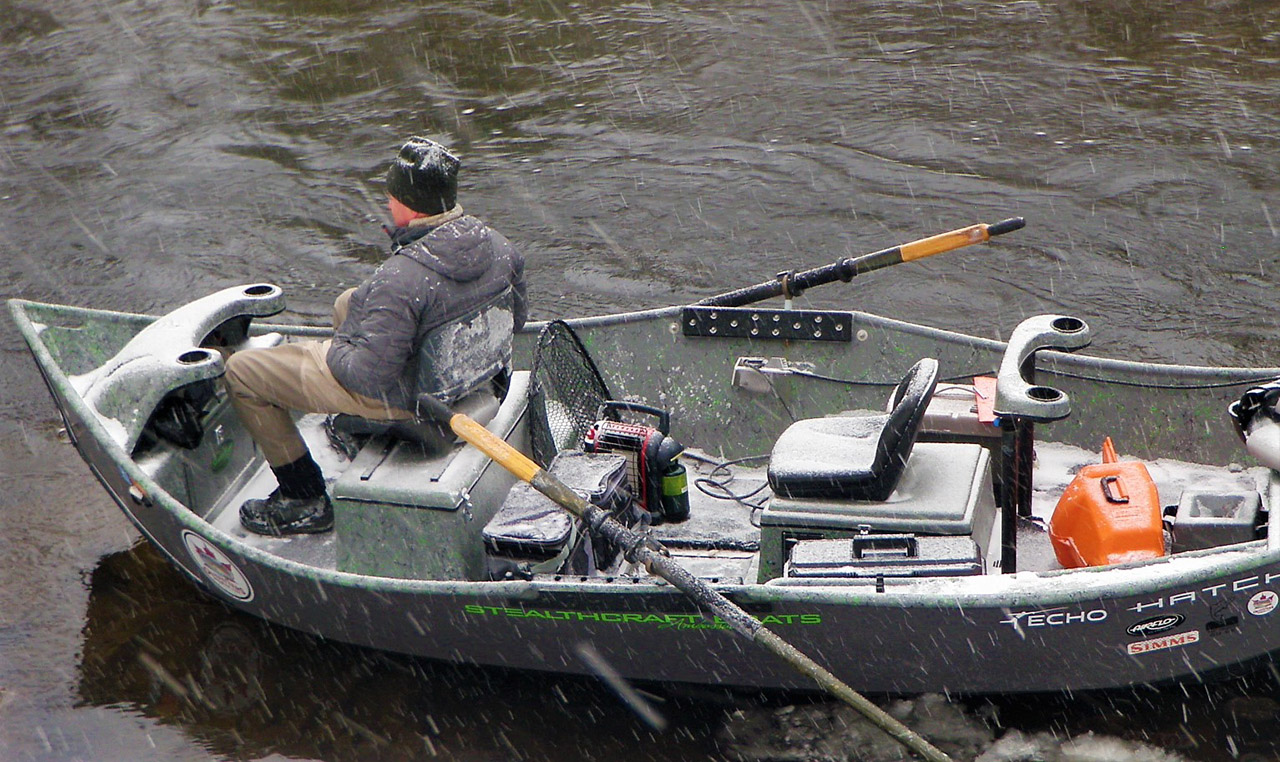 Grit is the ability to keep working toward a goal, overcoming challenges and sticking with it even when it's hard. A true definition of grit would say that grit is a personality trait that helps you keep working toward long-term goals despite setbacks or failures.
This was the definition of Steelheading last week on the Pere Marquette. The Weather and the Angler's were as tough as nails. It wasn't easy with temps dropping low at night, most mornings were in the single digits. Even on the sunny days we were constantly chipping ice out and keeping the propane heaters going. You felt like your bones were never warming up until you arrived home to the woodstove.  It was worth having cold fingers and toes, we were in the back end of a big weather front that came in on Sunday, by Wednesday when things started to feel  a little warmer, the fish were happy and eager to bite.  This kept us active and the adrenaline was pumping just enough to get the blood flowing in our bodies making the cold weather an after thought.
 The river is low and getting clear day by day.  You can find Steelhead through out the whole river system. Looks like fishing the river will come to a end this week again with another "Polar Vortex" heading are way.  The river could possibly ice up. With the colder weather in view, you might want to hit the Fly Tying Vise. Here's a link to a swing fly I tied up in Traverse City with The Northern Angler
https://thenorthernangler.com/
a few weeks ago. It's a great Winter fly when the light is low and the water is cold.  
https://www.youtube.com/watch?v=zwrPnvTkRJc
Pics from last week:  The True Grit award goes to Greg from Georgia, he joined me for our annual early Spring Steelhead trips. This was through a Winter Weather Advisory with wind, snow and temps in the single digits. The fish surprisingly were biting well for a few days though and he did great landed one of his biggest Steelhead to date with a really big Hen.  Luke also had a cold day of fishing we had to work a little harder but here he is with a great Steelhead.  Tony and Bob came up for there annual Steelhead day. It was the calm before the storm, a day before another winter storm was in view. The bite was really good !!!  The Heckler great Winter Steelhead swinging fly.