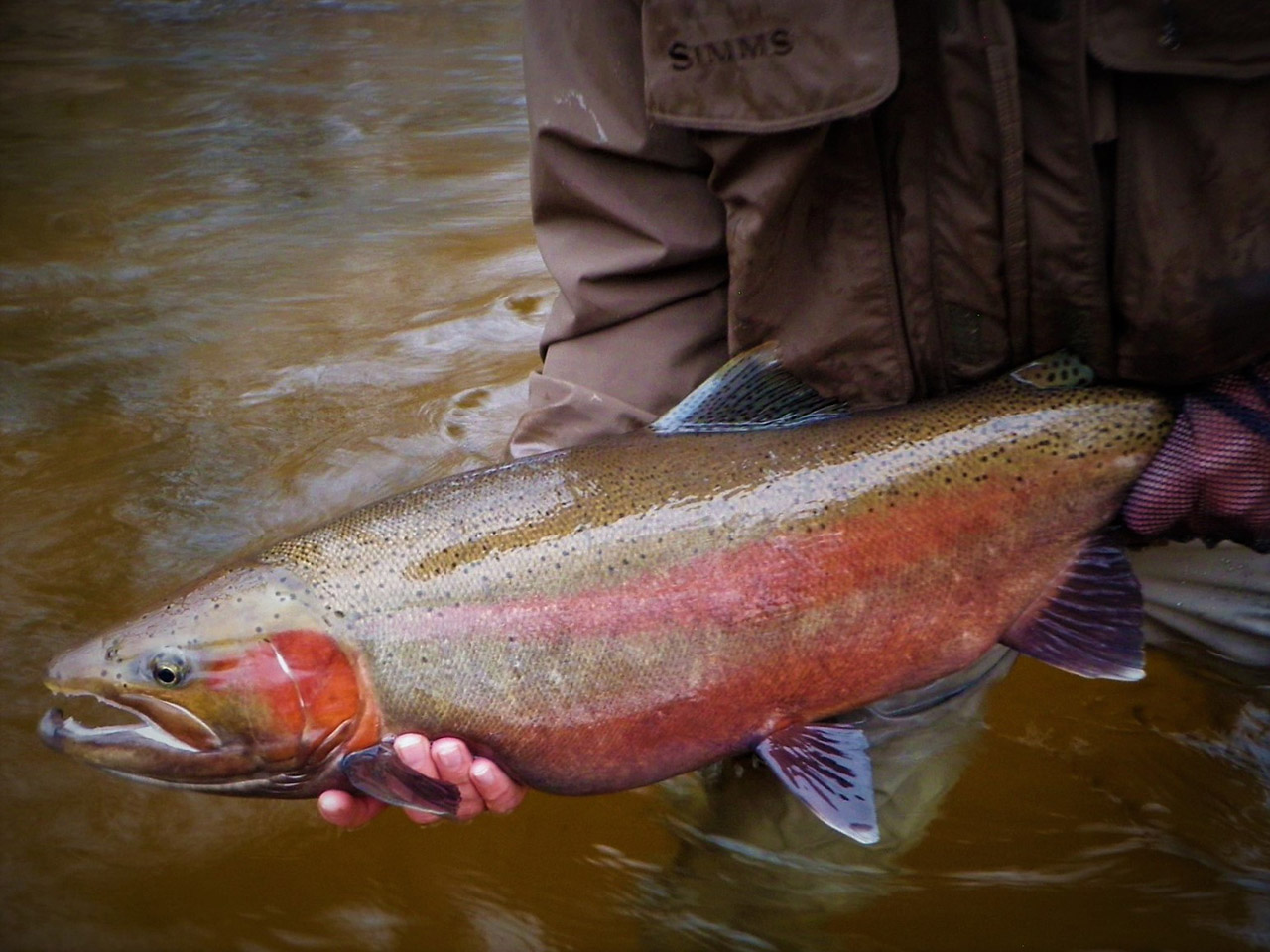 The Pere  Marquette River fished well for Steelhead last week.  It's been a slow melt which is good , it's keeping the water up just enough to keep the Steelhead happy on taking a fly. The water was still high which makes the flow fast, river had good color though.  You can find a mixture of old and new fish scattered through out the whole river now.  Flies last week were bigger and brighter once again. Clown Eggs in bright colors and Egg Sucking Leech patterns fished well.
Don't forget to get that New Fishing License !!!!!
Pics from last week.  Todd with his first Steelhead ever.   Karen and Steve joined me for there annual Spring trip they did great finding a mix bag of Steelhead and some nice Brown Trout.  Steve and Jim were back at the next day. Jim admires this nice Hen taken on a Leech pattern.  Matt and I had a great day.  Matt landed this giant Buck on a Clown Egg.  (top pic) Double Striper.  Bob finished out the week with the best bite I saw. Taking this nice Hen on a Fry pattern.