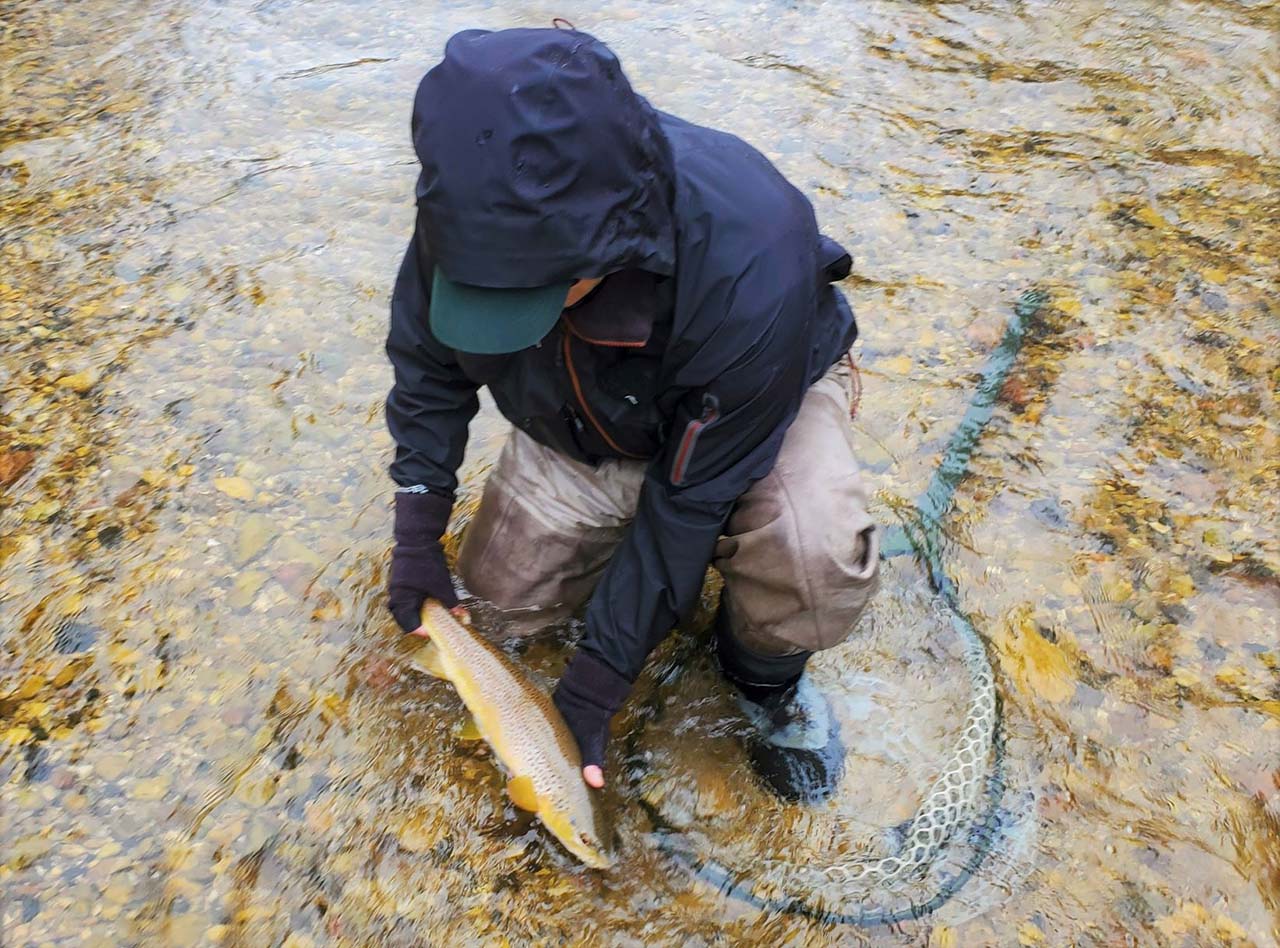 Hope everyone was able to enjoy there Memorial Weekend. The weather was great for getting outside. Want to thank everyone in our armed forces for all that you do in serving and protecting our country and the men and women who have died for protecting our great country.
The Pere Marquette River came up quite a bit last week with heavy rains we had.  It's now starting to drop and clear up a little.   With the warmer weather came bugs in the air. We're seeing quite a few Drakes, Sulphur's and Caddis in the air.   However not much rising due to the higher colder water and fish that are full from the heavy rains. Starting to feel like summer this week with temps in the high 80's.  Look for Fishing to improve unless we get another hard shot of rain again , which is in the forecast this week.  Don't forget your Skeeter repellent there getting bad with all the standing water around.  Hopefully this isn't another high water ,wet spring like we saw last year.  Makes for tough dry fly fishing, but good Streamer and Nymph fishing.  
Pics:  A nice Brown I took on a Streamer  on a wet day.   Back yard of Red Moose last week when the river was on the drop.  " Drakes in the Air, Fish don't Care". Just a few risers so far.  Nice Rainbow taken on Streamer.