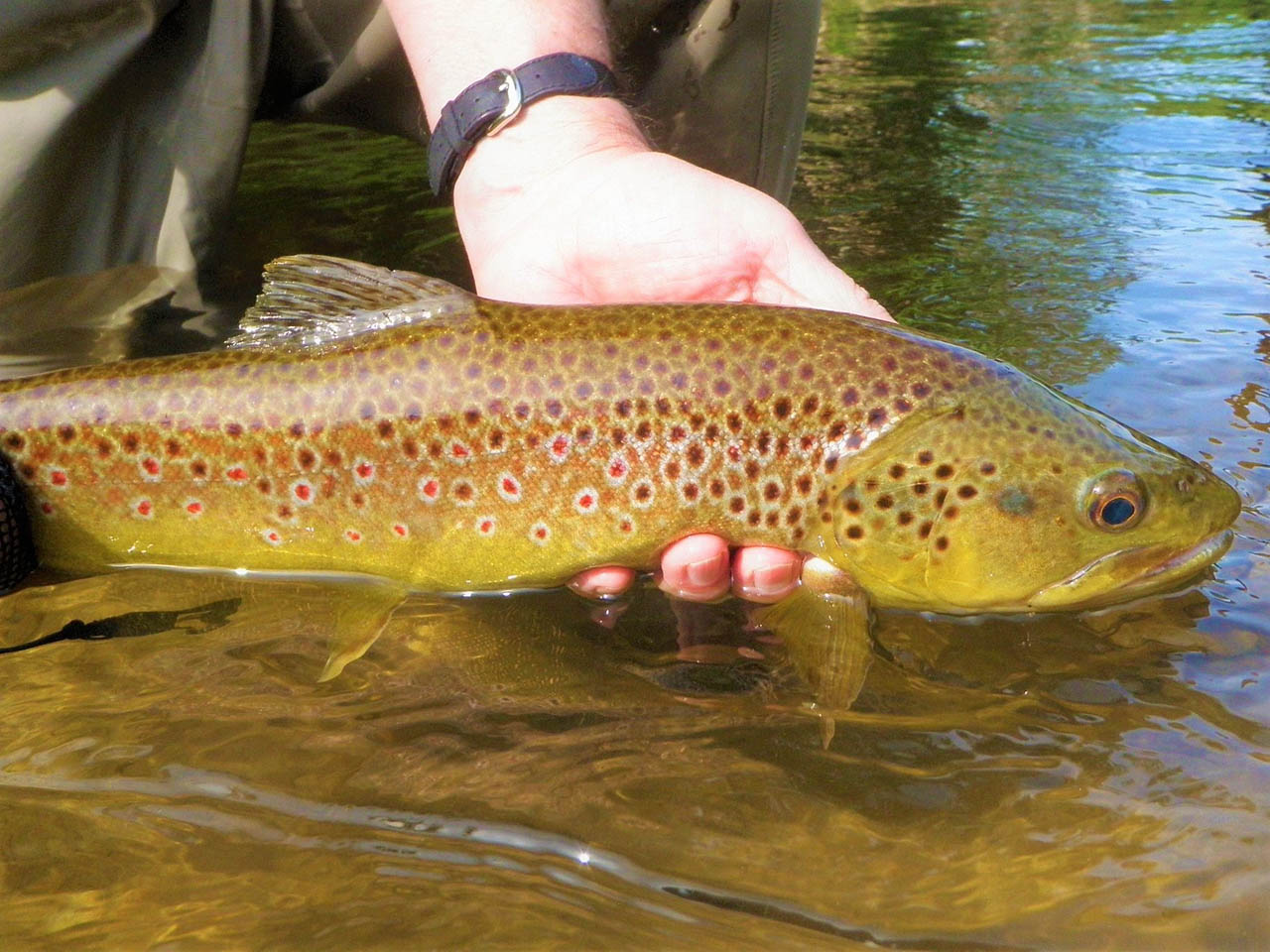 The Pere Marquette River came up quite a bit last week with heavy rains from Tuesday night through Thursday.  As of Friday afternoon it was into its banks  and very dirty.   The warmer weather is starting to get the bugs to pop.  Seeing some Hendrickson's and still smaller Stoneflies around and some Blue Winged Olives on the cloudy days.  Not a lot of fish rising yet just a few smaller ones. Streamers will be the fly of choice right now with the higher water and heavy stain.  Big and flashy baitfish patterns will work great. Especially imitating Smolts heading to the lake or the abundant of Salmon Parr around since there hatch earlier this Spring.   With the dirtier water you will need to try a assortment of colors and see what the fish might want on that given day. Mix it up not only the color but the retrieve to find out what's going to grab that fish's attention.  Check your local fly shop for a wide assortment of Streamers for chasing Spring trout.   Good luck stay safe and remember to practice social distancing.
Pics "Mix it up a bit" Trout from the other week and a assortment of Streamers.  Last year  Matt Verlac of 
https://gateslodge.com
a great guide and fly tier,picking out some protein from a wide assortment of Streamers.