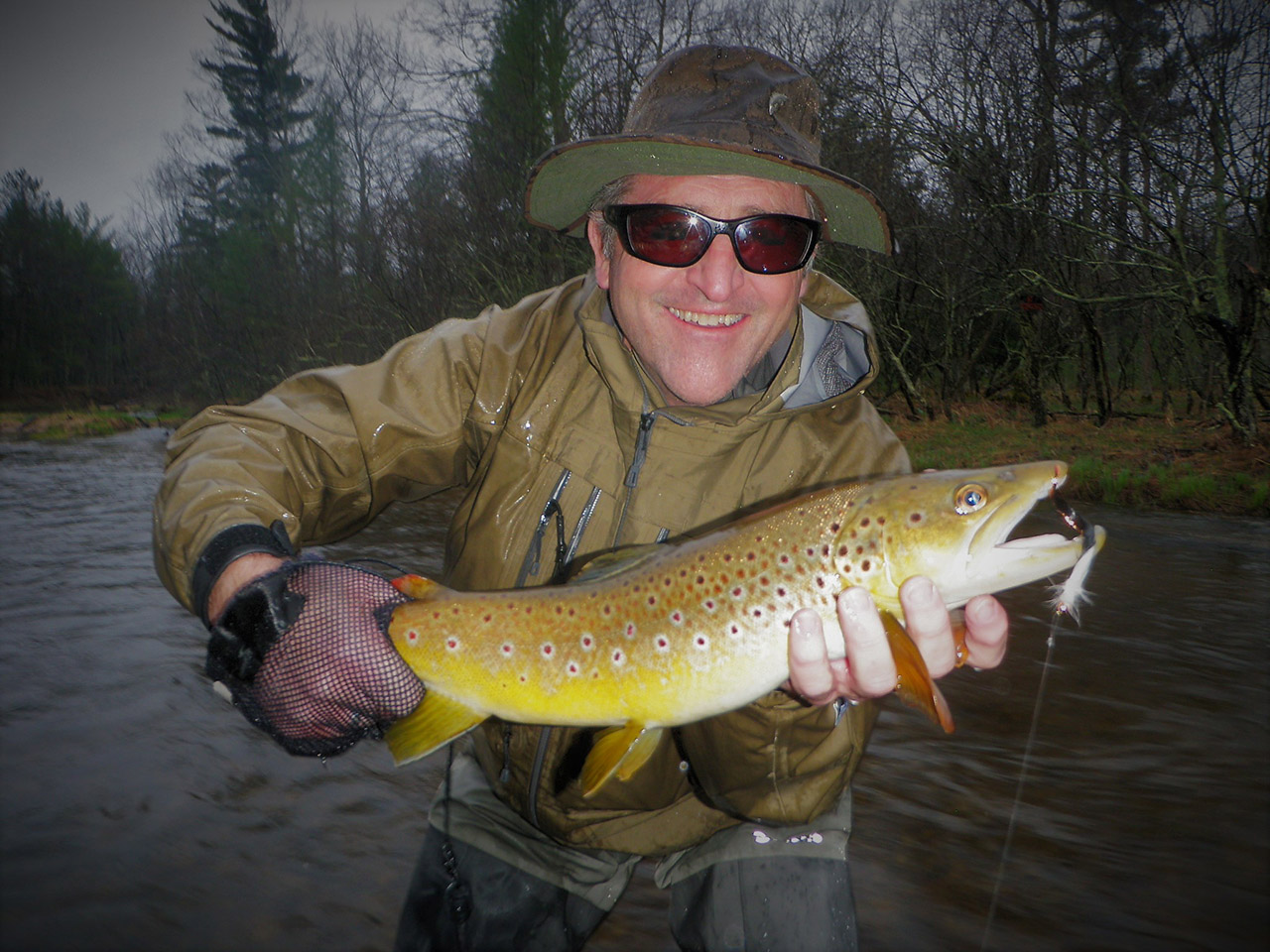 The Pere Marquette River came up over the weekend and became extremely dirty. It's now starting to drop and clear.  Last week I kicked off Trout Season and I must say on Thursday as we were receiving the rain, the Streamer bite was one of the best I had seen in a long time.  We also saw some good Steelhead fishing too, before the river came up.  Managed to Swing a couple nice Steelhead up earlier in the week and hooked a couple on Thursday while we took a  break from throwing Streamers to eat lunch. Dry Flies, I have seen a few Hendrickson's popping on the warmer days and cloudy days the Olives have been coming off really well.  Flies last week were White, Yellow and Black Streamers worked well.   On the Swing it was the Luscious Leech that produced the Steelhead on the Swing.
Also want to thank everyone for coming out to the PMTU banquet we had a great turnout, always a good time.
Pics from last week…  Tom joined me for a Streamer day Trout and Steelhead. Here he is with a Steelhead taken on the Swing and a nice buttery Brown Trout.  Bob and Rick fished with me on two of the best Streamer days I had seen in quite awhile.  Bob with some great fish, including this day maker first thing in the morning on Thursday. (Top Pic)  Rick with some great Trout taken on Streamers too. Both the guys with a couple of nice Steelhead that ate a bigger Fry pattern.