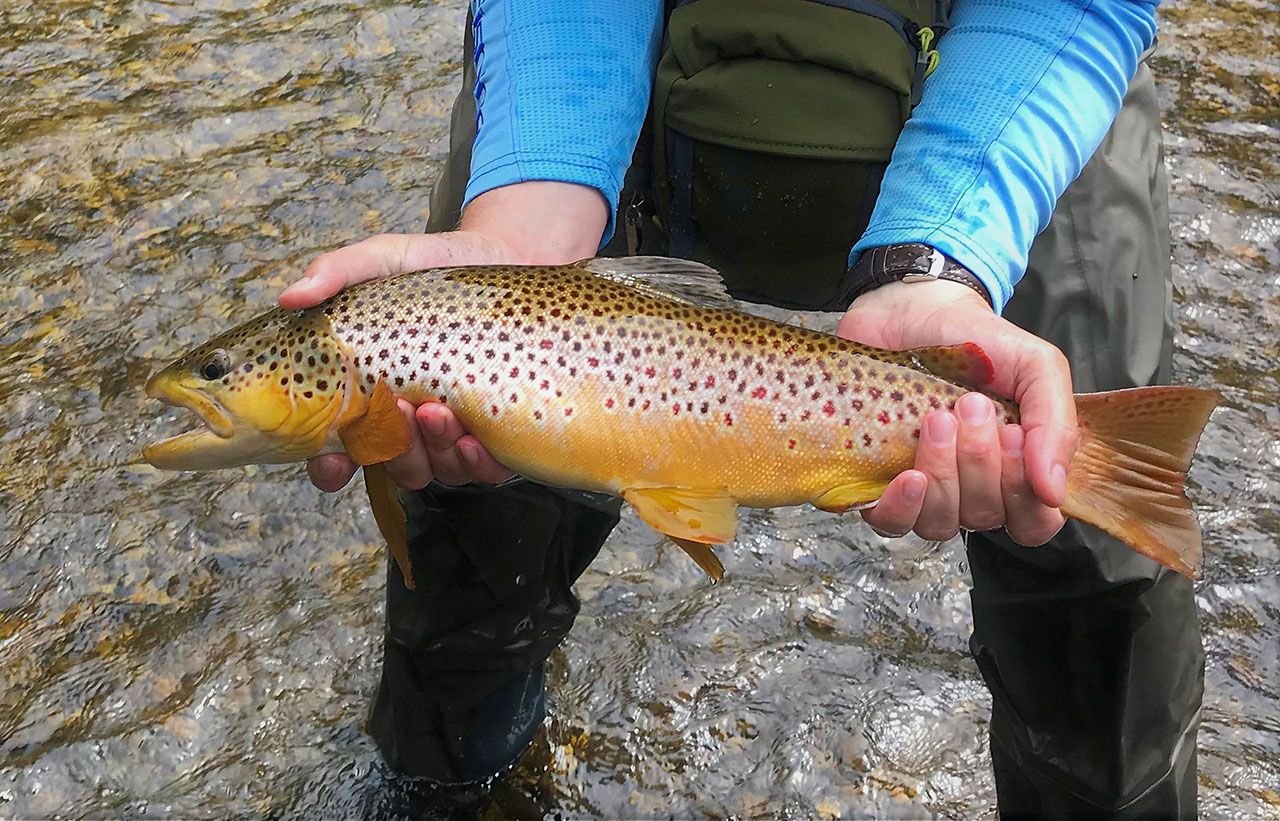 It's been a super busy week for me on the Pere Marquette River. Evening trips to early a.m. trips and late night trips, I have covered all the bases.   Fishing has been up and down still. Started to see a good daytime evening bite once again when temps warmed up and river started to clear.  Then heavy rains again on Tuesday night through Wed morning brought river up a little and fish acted more full on Wed.   River now is up a little and stained just a bit in the upper river and little more color the farther down you go.  I did get out for few Hex trips last week and it was slim pickings.  One night quite a few bugs on the water not a lot of fish feeding and now the bugs are diminishing.  Looks like were in for a hot Holiday week and weekend.  Hope everyone enjoys it and stay safe.  Thanks to all the Anglers who fished with me this week and last.
Flies during the day try Damsel Flies, Crickets and Hopper patterns on top. Small Streamers or Wet flies swung slow can work well too along with Nymphing the deeper pools and runs.  Evening  Iso's, Yellow Sallies, Stones and Hex's.   Good Luck !!!!!!
Pics Zach finds a few nice fish looking up during the day and evening.  George had a great morning smacking the banks with foam attractor patterns.  Bob and Mark joined me for a couple great days of fishing.   Little Hexing with my favorite rod Echo 3 9′ 5 weight and Hatch 5 Reel, this rod will even handle the heavy tippets and big fish that come with them.
Have a great Holiday, be safe!!!!!!