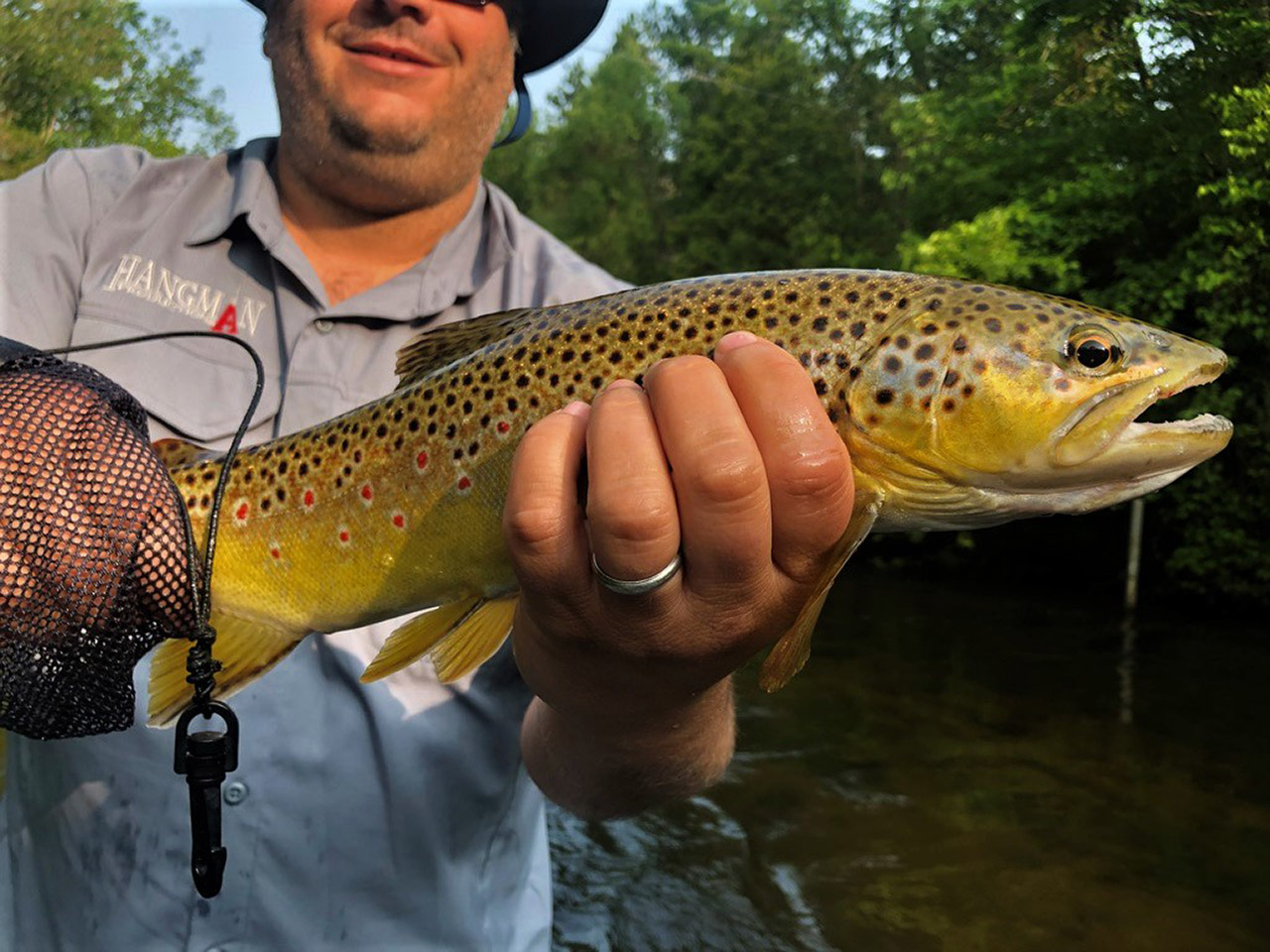 Summer is in full swing on the Pere Marquette River.  The water level is finally coming  down and the fish are out  looking for a meal.   Terrestrial patterns are starting to work well, along with small streamers and bead headed nymphs during the day. Evening still seeing some Stoneflies', Sulphur's,  Hex's and some Iso's flying around.  Water temp's are still good, however looks like next couple weeks the air temps are going to heat up so will need to start watching those river temp's.  Last weeks bite was great though and with all the rain and cooler water the fish are still pulling hard.
Pics from 7/7-7/13  It was a big week of fishing and other fun activities.  James and Arie started off the week with some decent fishing on top.  Bill with a great fish taken on a Dry Fly.  Nick and Sam had a great day the fish were looking up really well.  Summer wouldn't be summer without a trip down to Red Bud to watch the gate drop on the Pro Outdoor Motocross Race and a evening at the Old Pine Knob 
😁
to see Dave Matthews Band.