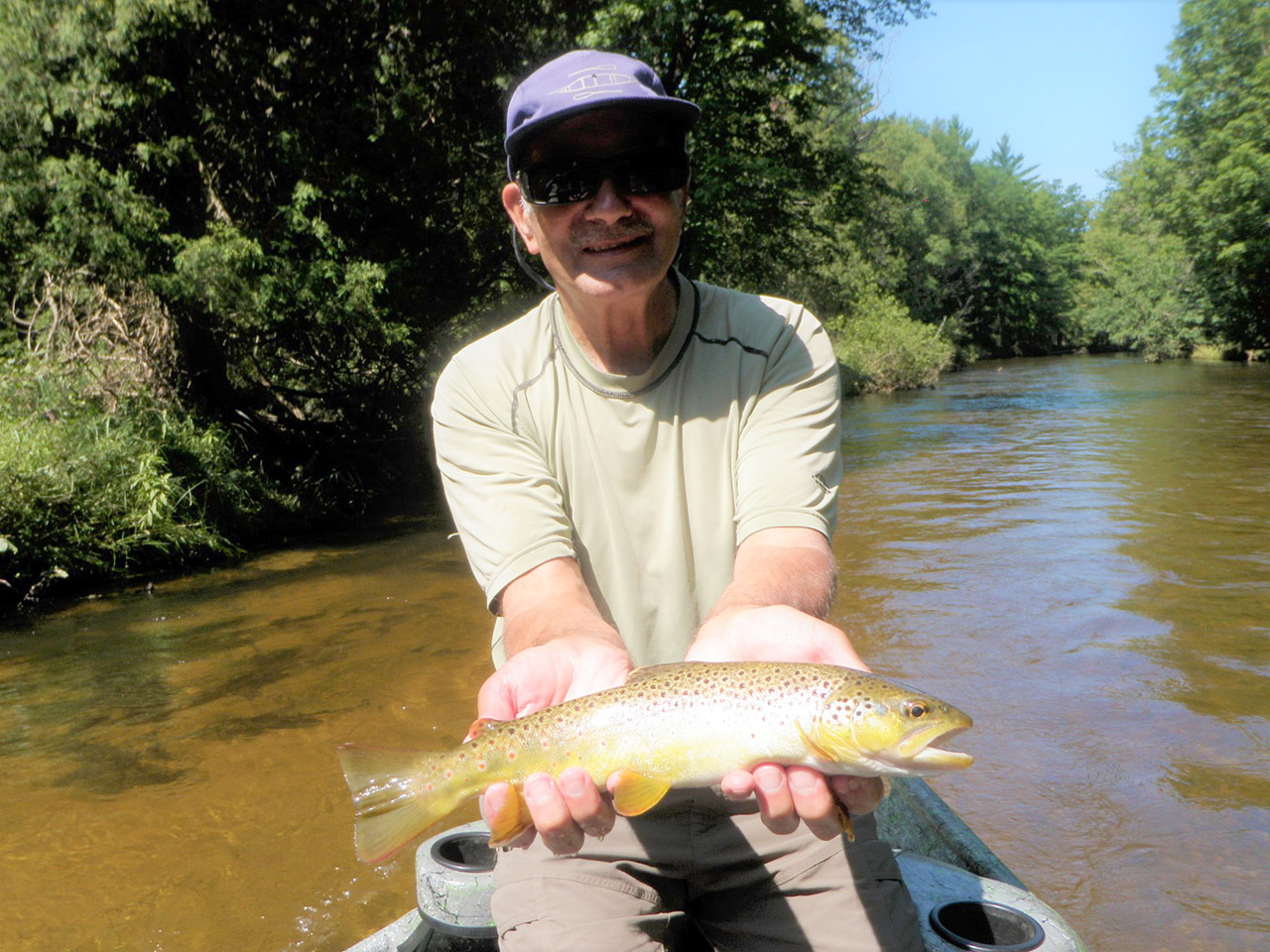 The days are starting to get shorter and the nights and mornings cooler.  Summer unfortunately is slowly trickling into fall on the Pere Marquette River.    Trout fishing hasn't been easy this week.  Once again with heavy rains and thunderstorms hitting the area on a weekly basis it's bringing the river up. Which is also filling the fish up  with the food washing down.  Sunday we saw a good little rain storm hit the area and once again the river is up  and has some color to it. Especially the lower you go into the system.   Small Streamers and Buggers have been working a little for the trout along with Terrestrial patterns on the warmer days.  We lost a lot of Damsel flies and the Trico's really haven't been going strong with the cooler mornings.   Mosquito hatch is probably the most epic right now.  With all the rain and standing water in the area the skeeter's are bad all day long. Don't forget the repellent if you venture out.  Good Luck and tight lines !!!
Wayne with a nice daytime Dry Fly fish before the water came up.  Last week instead of fishing Heather and I spent a week on two wheels it was a lot of fun.  Even guide Walt Grau joined us for a day on his new Bike at Arcadia. Walt enjoys Mtn. Biking as much as I do. 
😊 Starting are fall harvest with some Blueberry picking.  Heather at Owasippe trails in Muskegon.  Perfect recipe for two wheels, add some Dirtbike.