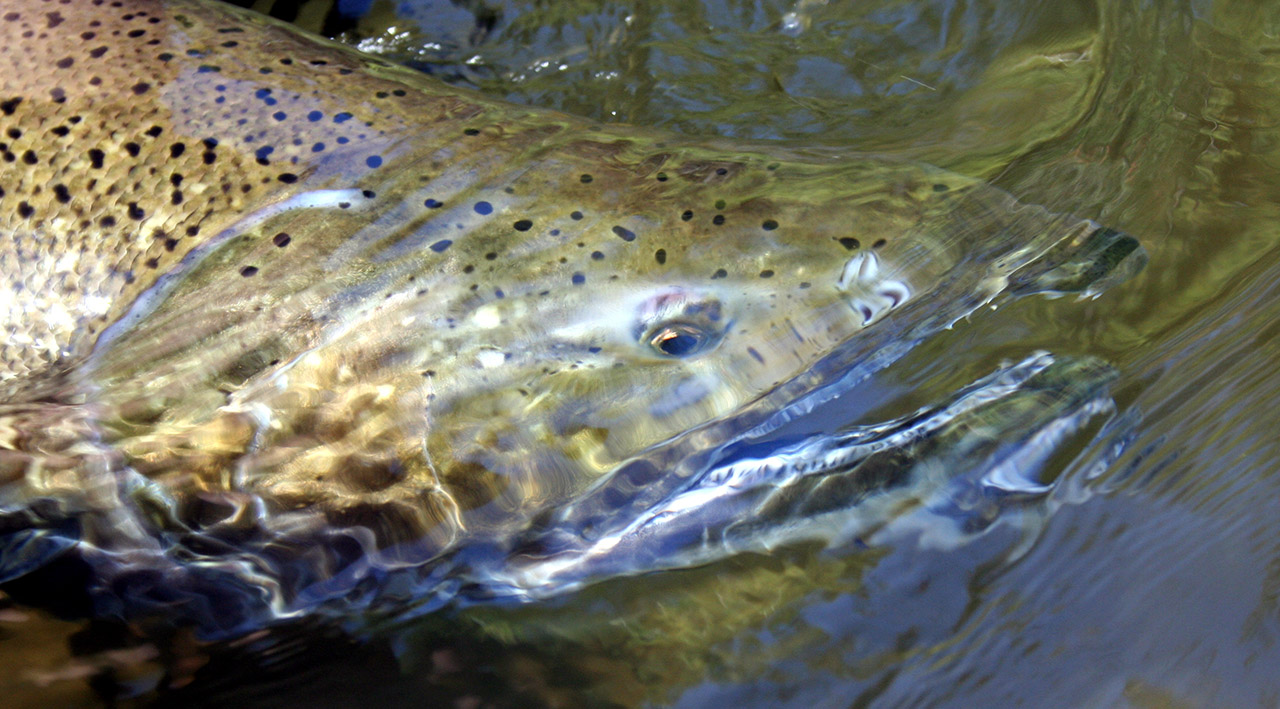 The Pere Marquette River is dropping now and starting to clear.   You find the further you get up stream the clearer the water is.  This last shot of rain did bring in a push of King Salmon in to  the river.   You can now find Salmon scattered through out the whole Pere Marquette River.  Find these fish staging in pools  or around gravel spawning areas. Looks like some more rain in the forecast Sunday through Tuesday so will see what the river levels do again.  Good Luck !!!!  Don't forget to follow me on facebook at 
https://www.facebook.com/outfittersnorth
or on Instagram at jeffhubbardpmriverguide.
Some Pics from Salmon Season so far: John with a great King as fresh as they get.   John with one of the biggest this year easy 30lb fish.  Mark with a great fish.  Art with a solid fresh King.  Guide Steve Cornetet and part of the Mensching group all smiles on a great day.  Always a good time with these guys, thanks
to Guide Tom Johnson.  Bruce with a handful of a Salmon. Chris with his first King on a fly rod.  Doug with a monster King. Mark is all smiles with this big female King (Egg Wagon).