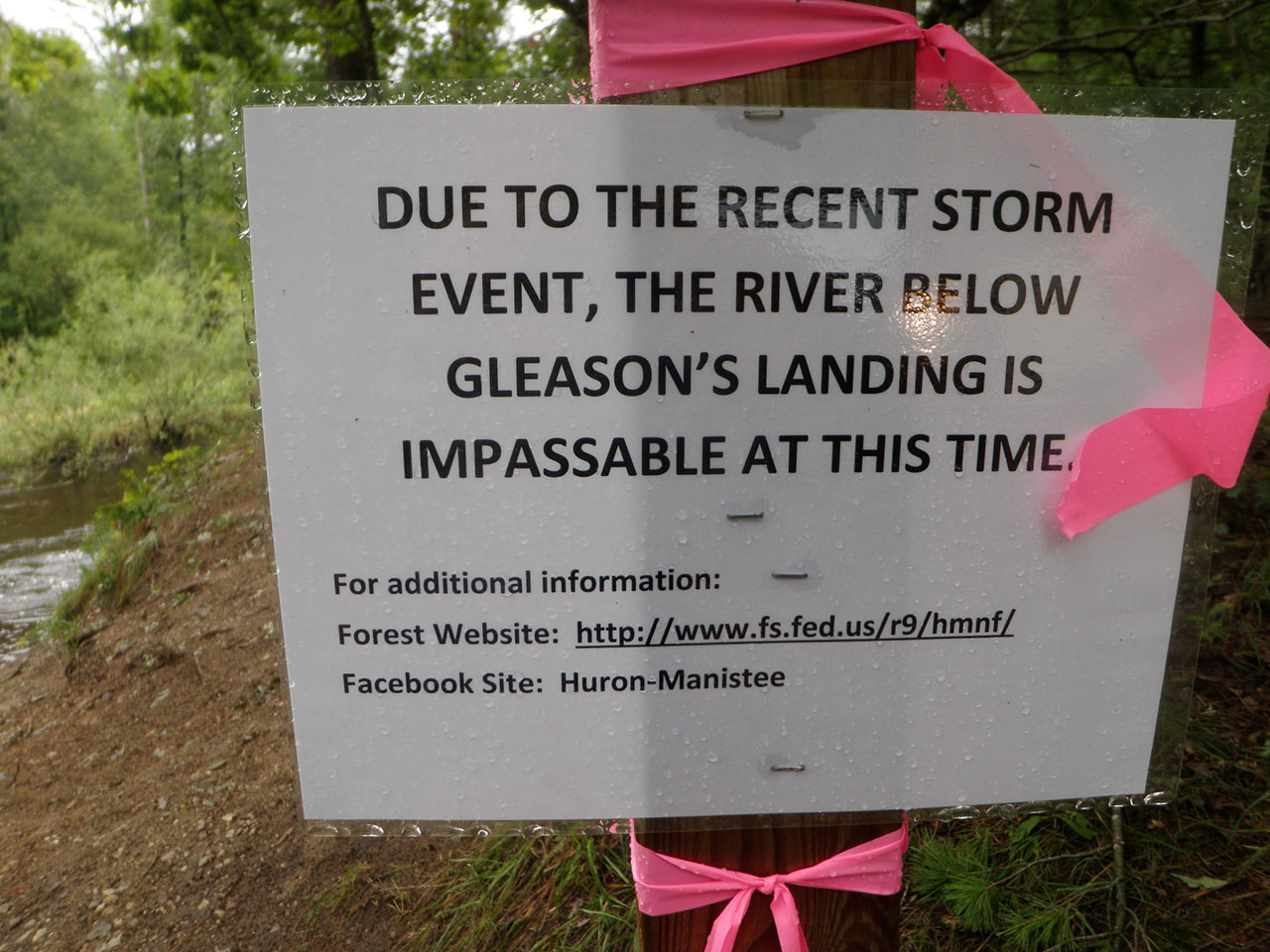 Last week turned into quite the mess in our area.  The weather turned ugly Tuesday night bringing heavy rains, high winds and two confirmed Tornados one hit Baldwin and one hit Idlewild. I have never seen so many trees and power lines down.  Thanks to everyone in our community for working so hard this last week. Clearing trees, debris and getting the power up again. It's a mess up here but everyone here  pulls together to help everyone else.  Heather and I are blessed, we had quite a few trees down they all missed the House and Garage though. Other then a few days of clean up it could of been worse. On the positive side we have plenty of firewood. Which we needed since I was on the couch with my Moto injury last year.
Salmon were starting to enter the PM river a week ago and the heavy rains should push some more into the system.  The Pere Marquette River came up quite a bit with the rains we saw during the week. It was just starting to clear on Friday afternoon and come down a little, then we got hit hard again over the weekend. So it started to rise.   As of now the river is closed from Gleason's Down. I guess some folks didn't understand what closed meant. Over the weekend I saw folks Canoeing the middle section on my morning bike ride.  This up set me knowing local authorities and USFS have a lot on there plate right now. The last thing they need to do is rescue someone off the river.   High water and trees down is a recipe for disaster no matter how skilled you think you might be.  Be safe just wait until further notice.  Up dates can be found with local USFS or MI DNR or check with Canoe Rental or Local Fly Shops for what sections are open. For now though wait for the river to drop.  Still not 100% sure if everyone has power in the area since we saw severe lighting storm come through on Sunday night.  They were accepting donations at the Baldwin School. Water was big on the list.
River as of morning 9/3/2018  pics of the horrible damage.