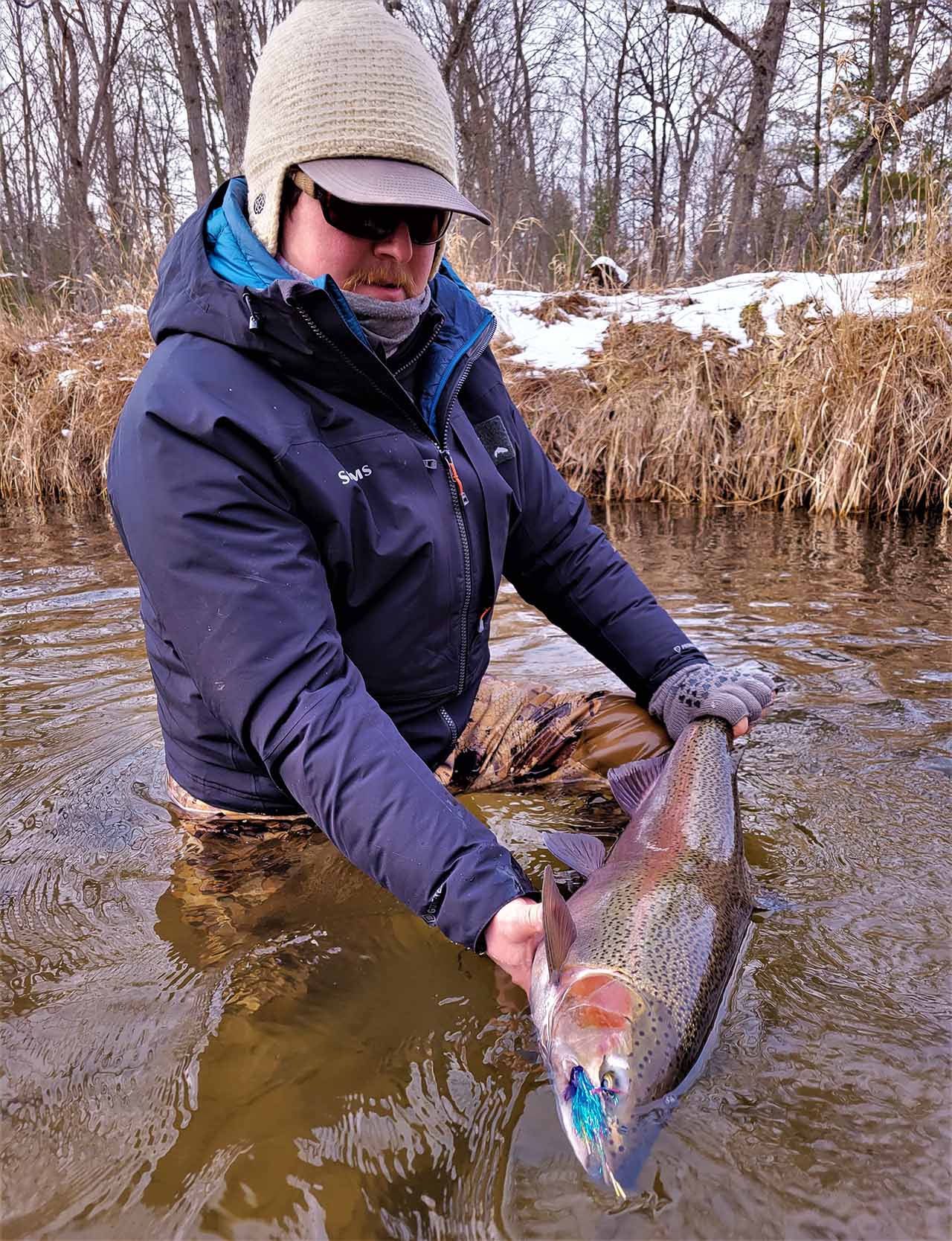 Hope everyone is doing well and enjoyed the Holidays. Happy New Year !!!!   This year marks 25 years for me as a full-time Fly-Fishing Guide.   I never would have thought that I would be making a living at this for so long, it truly is a dream come true and I thank all of you who have joined me over the years.  I'm pretty blessed with a wonderful office and a fishery that's World Class.  We as Anglers need to take the responsibility of preserving this iconic fishery by protecting it, future Anglers can enjoy it.  I believe we need to push the issue on protecting a Wild Fishery like the Pere Marquette and especially protect our Steelhead.   I'm asking now even if you sent a letter in the past, please send another to the NRC.   We really need to put an emphasis on protecting our Wild Steelhead on all our rivers throughout this great State before it's too late.   Email them at
NRC@michigan.gov
Once again here is the link to do so and thanks for taking the time.   Steelhead need friends too.  
🙂
The Pere Marquette fished well during the Holidays. Despite high Angling pressure, fishing remained consistent for Steelhead. Water levels were still descent and so were the temperatures.   You can find Steelhead throughout the whole river system now. The Pere Marquette River is dropping fast and clearing up once again with colder air temps.  The weather we're seeing this week and next , is probably going to start locking up the river in areas. Predicted temps in the single digits and below zero next week.  For flies on the swing, it was a mix bag of Sculpins on the brighter days and Leech or flashier patterns on the cloudy ones. For Nymphing try more natural looking Egg flies in Oregon Cheese and Apricot.  For Nymphs, Hex's, small Stoneflies and Caddis will work well in the colder water temps. Good Luck !!!!
Pics: Ryan admires his first Steelhead of 2022 taken on the swing.  Al finished off 2021 with a couple great Steelhead on the swung fly. I ended up getting my first Steelhead of the year on the swung fly and my Birthday fish before Christmas.