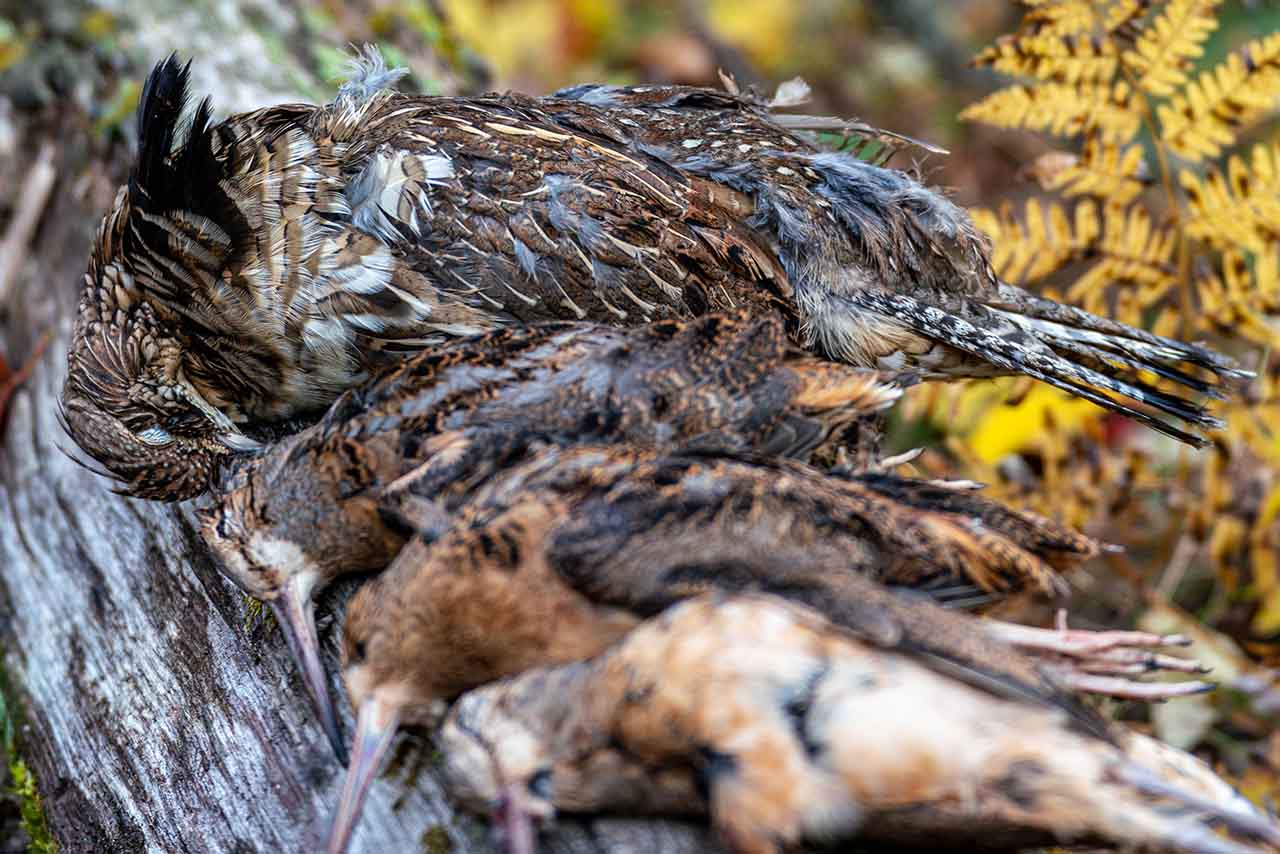 It's been a wet one up here on the Pere Marquette River.   We have received a good amount of rain the last three days bringing the water levels up and now it's getting dirty.  Yesterday on my way out in the upper section, river was coming up quick.  Look for it to be high over the weekend.  Steelhead Season kicked into gear the last couple days it was a little slow due to moving fish and rising water.  There are still a lot of King Salmon throughout the river spawning making it difficult to target fish on the swung fly. There are a whole of Salmon Egg's floating in the river now making the Steelhead and the Trout extremely full.  This high water should help with this, washing out some of the Egg's ,Salmon and the Leaves which can become a nuisance this time of year.   Last week I ended my Salmon Season and would like to thank everyone who joined me for chasing Kings it started out a little slow this year, but then with cooler weather and rain they pushed in hard and Kings are still coming in, just Monday I saw some fresher fish in pools down river. It was great to see everyone and have good fishing too.  With a little time off I was able to get the Bird Dog's out in the woods chasing Grouse and Woodcock around.  Had a blast and it's so awesome to see June and Omni getting better and better every year. They sure love being out there.   I could always do better in the shooting department but just like fishing you can't get-em all.   What really matters is that I got to spend time with the dogs,  great friends and everyone got a lot of exercise in and the woods are always spectacular this time of year.  Scott of Pine Hill Kennels and Sportsman's Club 
https://michiganbirdhunter.com/
joined me for two great days and I spent a few solo days working each dog too.  If you're interested in Bird Hunting or have a new Pup you want to get trained give Scott a call. He runs a wonderful operation.  His Pheasant hunts are the closest you will see to driving to South Dakota or Iowa.
Steelhead
With Steelhead Season upon us I often get emails on which set -up I prefer for Swinging flies on the smaller rivers here in the mid-west.   My set ups to very on river conditions and water levels as far as sink tips and Skagit Heads choice for rod though I really like the New Echo Swing rods 
https://echoflyfishing.com/project/swing/
. I run the eight weight with a 480 grain Compact Skagit floater or a 450 grain Intermediate when the river is high or cold.  These rods are great for all levels of caster from the beginner to novice there very comfortable to fish and really accurate. For a price point of around $280 dollars you won't be dissatisfied.  On the reel side of things, I'm still running Hatch reels
https://www.hatchoutdoors.com/
,  started with this Company since they started, it was when I decided to go off on my own and really wanted a tough reel that would handle the Winter conditions, we see here on our Michigan Steelhead rivers.  These reels never disappoint, there light and drag is enclosed keeping the grit and grind out of them and there just smooth. I usually run Number 7 on my Switch Rods and a Number 9 on my bigger Spey rods.  I match the lines up with Airflo Compact Skagit Heads when the river is low or warm and in the Winter months the Airflo F.I.S.T Intermediate line. There's a little more on the set-up and there are more details on the site under Spey Fishing. If you want to see these products and other great gear and everything else to get on the river check out my friends at Nomad Anglers 
https://nomadanglers.com/
.  They have store locations in Grand Rapids and Lansing and an Online Order too.  If your too far North head into my friends in Traverse City at Northern Angler 
https://thenorthernangler.com/
.
Hope everyone gets out and enjoy the Fall weather before the white stuff hits the ground.  It's an awesome time of the year to be outdoors !!!!!
A few great hunting pics throughout the week, Chris, and Ryan finished off the Salmon finished off the Salmon Season 2020.  Thanks again to everyone who joined me !!!