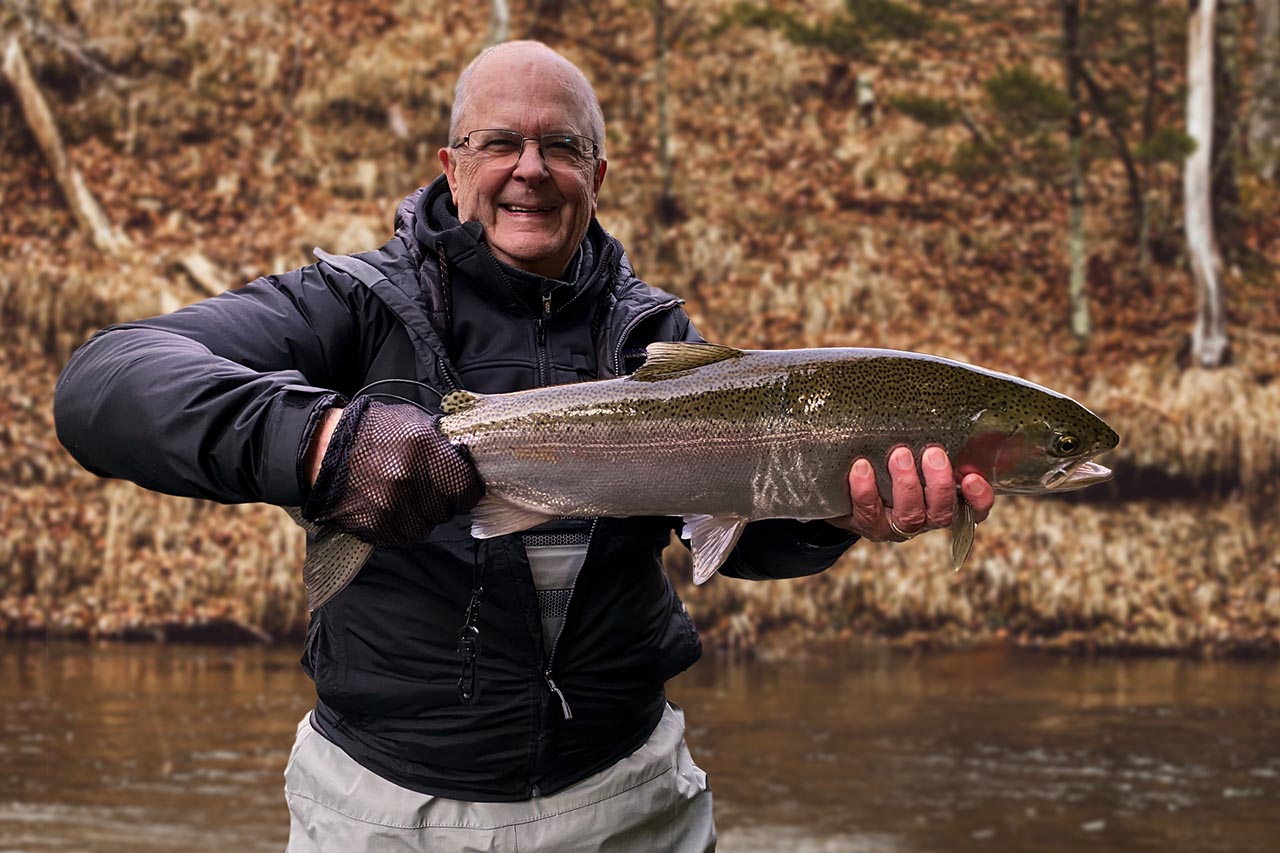 Steelhead fishing has been a roller coaster ride the last few weeks. Lots of ups and downs and honestly, it's been hard with extremely low/clear water and not a lot of fish in the system, covering a lot of water was key with hopes of finding a fish or two to take a fly.   This weekend we finally saw some much-needed rain and the river bumped up a bit but still is clear in stretches. Hopefully though is the recipe for some better Steelhead fishing to come. As of the weekend it's still been tough, we're still working for it.
Flies have been a variety of Egg flies when the river was clear in real natural colors.  For the Swing it was small Leech or Sculpin patterns with little to no flash. Now hopefully will get through bigger flies and larger tippets.  Hope everyone had a good Deer opener, stay safe.
Few pics of some well-deserved fish in the Low/Clear Water.  Nice work guys!!!!  Bob found some Chrome on a small Clown Egg and the Switch rod. A nice little silver Skipper Steelhead seems to be a few of these around this Fall.   Nelson with a great fish before the weekend.   Mike with a nice Chrome Hen.  Mark finds a couple of great Browns on the Swing.