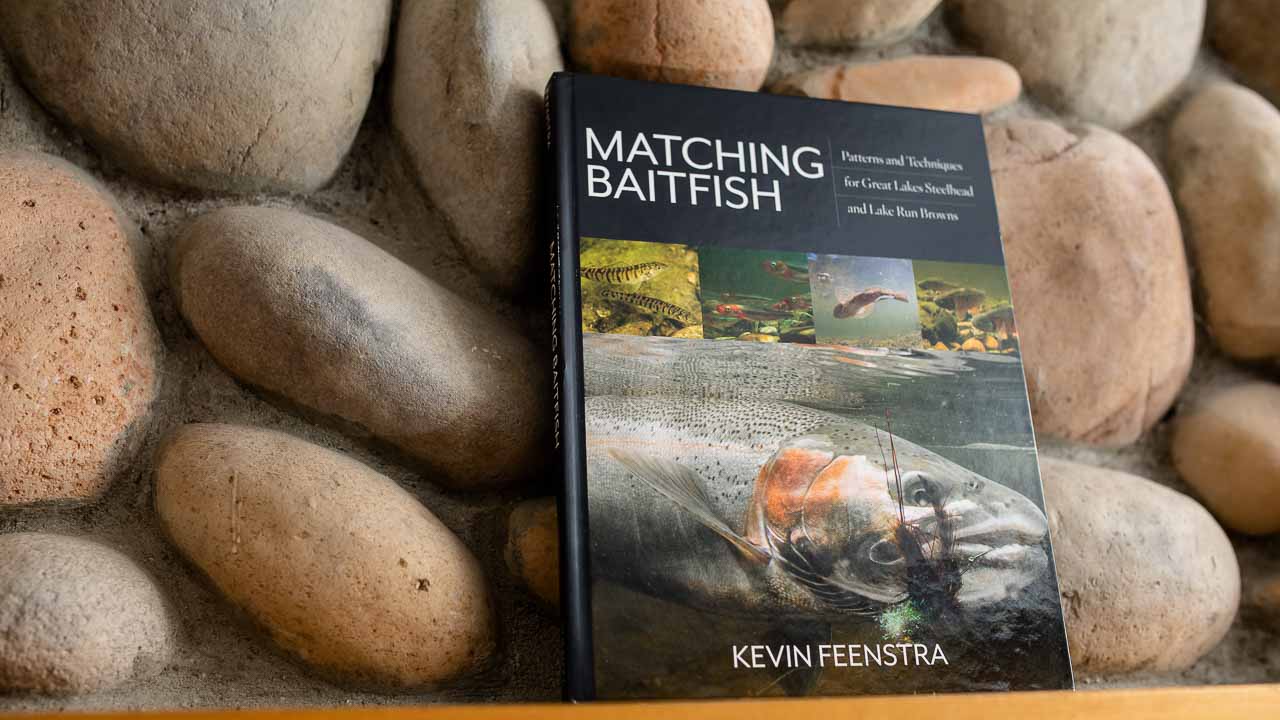 The Pere Marquette finally received some water last weekend. With some nasty weather on Sunday of heavy rain, and snow through Wednesday.  By Monday, the river was high with good color to it.  It's now dropping and starting to clear.  You can find fish scattered throughout the whole river system right now.  Flies have been bigger Clown Egg's now, and big, bright Streamers fished heavy to slow, fly speed has been key.
Just a few pics from some better fishing when the weather finally turned.  Bob and Dave all smiles with some fresh Steel. Rich admires a nice Steelhead.  Mitchell with his first PM Steelhead.   Ryan with a swing fish, that wanted a bright fly with the dirtier water.  Tom finished the week off with this nice buck that fell for Leech pattern on the swing.
Great friend and guide of the Muskegon River, Kevin Feenstra, just released his new book: Matching Baitfish. It's amazing! If you or anyone you know is a Fly Angler or loves chasing Steelhead with Fly Rod and Reel this is a must have.   The text is as amazing as the photos, so proud of him.  You can go on Kevin's site at 
http://www.swingabigfly.com/matching-baitfish-by-kevin-feenstra/
 and order a copy today. Buy it for a Christmas Present!  I can't put it down.