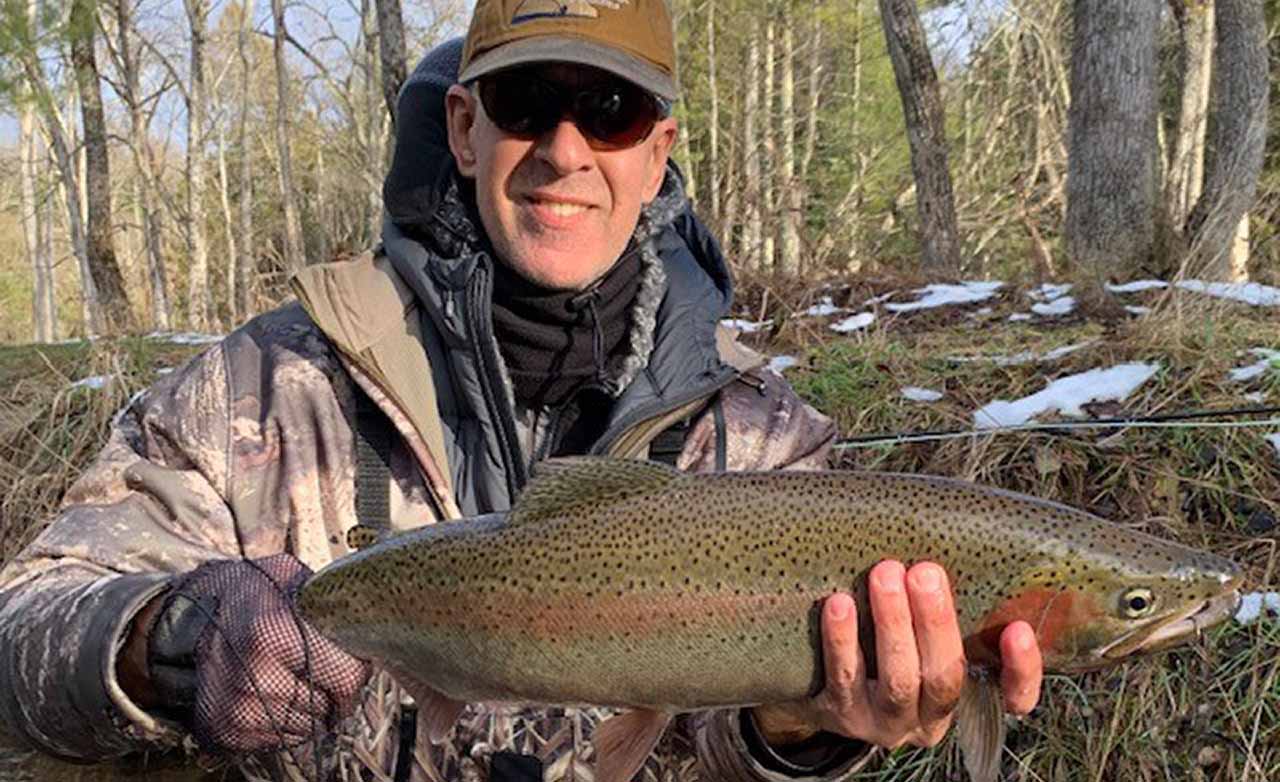 Hope everyone is doing well and enjoyed the weekend.  Pere Marquette River is on the rise we finally received some water in the river over the weekend. Heavy rains and snow melt has brought it up quite fast and it's still rising.   The deck has been re-stacked in the Steelhead department, fish will be on the move and will see if this water will bring new fish into the system.  Covering a lot of water and hitting a lot of pools and runs was still the norm last week.  Water temps have dropped so fish will start holding in that winter water. Look for brighter Swing flies with a lot of movement working well with the higher water, along with Clown Egg's and big Steelhead Bugger's.
I want to say thank you to everyone who took the time to write to the NRC about our current Steelhead Amendment.  NRC even commented that this issue brought more response from the public then any issues in the past.  NRC knows as Steelhead Anglers no matter what discipline we choose to pursue them with, we all care about the fish. Thank you !!!  The meeting went as well as expected and the original Amendment by Commissioner Nyberg was passed One Steelhead per day , per Angler from March 15 -May 15-   on the Pere Marquette, Manistee, Bear Creek, Carp River, Muskegon River and Manistique River.  This is a good start however I would like to see our Wild Steelhead be protected on all watersheds year-round. Even if this was just a trial for a few years, so DNR could see if the returns become better and our Steelhead numbers increase. It might allow them to collect new data and really try to figure out what the issue is with the fishery.   I want to thank NRC and DNR fisheries Biologist for taking the time to listen and once again everyone for doing their part and sending emails to the NRC.  Still not too late if you want to protect our Great Lakes Steelhead you can send emails to
nrc@michigan.gov
.
Pics:  Tom with a nice Steelhead on the swung fly a New Sculpin pattern that he developed.  Rich found this great Buck on a Leech pattern along with this nice-looking Coho.  Jim with a nice Steelhead on a cold day.