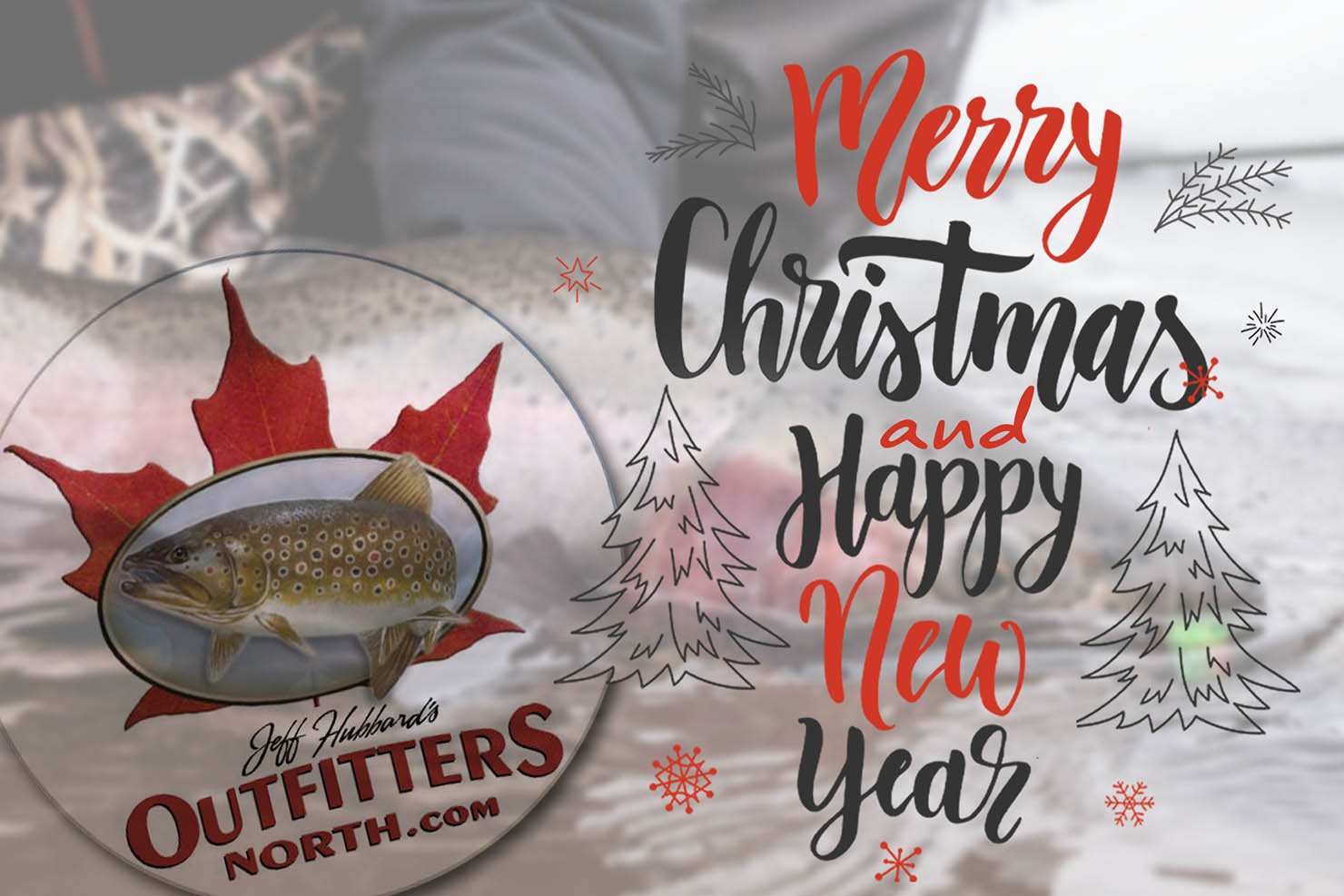 Merry Christmas to all of you! I hope you and your families have a safe and Happy Holiday.  For everyone who joined me on the river this last year thanks again for everything.  It's always a pleasure to see you year after year and to watch you all grow as Fly Anglers. Making memories on the river is what it's all about! Cheers
🍻
to 2022 and many new adventures on the water. Want to also say thank you to Randy Riksen for helping me with my website and designing it some many years ago.  For those of you who know Randy you know he is one talented Photographer and loves to fish. Thanks !!!! 
Randy Riksen Photography
The Pere Marquette started to drop after having high water and some New fish showed up. The water temps are cold, but the fishing has been a little better than what we saw in October and November.   With the cooler water temps, you can find fish in the deeper and slower pools and runs. On the swing try to slow it down and a variety of Flies have been working from big and flash to dull and natural depending on the light and the mood of the fish.  For Indicator fishing try brighter Egg Flies and Steelhead Buggers, Hex Nymphs and even the Green Caddis or Rock Worm will start fishing well with colder water temps. Good Luck !!!!
Pics from this week :  Bill cracks a giant his first Steelhead on the Swung fly. This fish was incredible and so was the fight, you set the bar high Bill. 
😁
   Glen also shook hands with his personal best Steelhead on the swing another great buck.  Damian with his first Steelhead ever, hit a big Clown Egg in the high water.  Hamid with a nice fresh fish that absolutely cracked his special fly on the swing. Nice job to everyone !!!!
👍