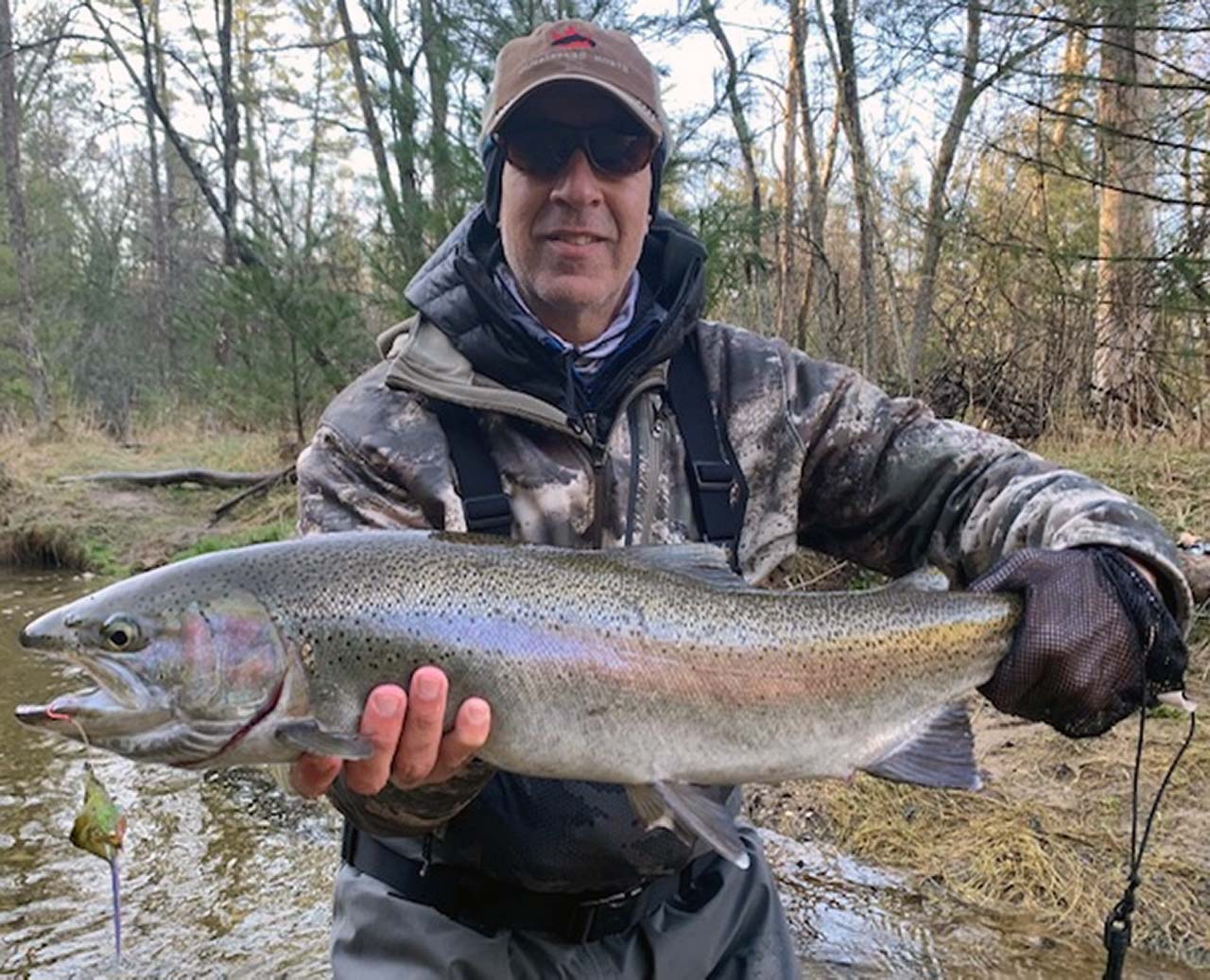 My Steelhead season is coming to an end on the Pere Marquette River.  There are still a few fish around but with warmer water temperatures their spawning and heading out to the lake much faster now.  It was a great winter and spring Season it seemed like a great run of fish this year and the cooler weather and higher flows really helped the fishing too.  Want to thank everyone who joined me, was great to see everyone again and spend a sometime on the water with every one of you.
The river is in great shape with recent rains it's higher and has a good stain to it.  Trout fishing in is in full swing with our historical opener coming up this Saturday.  Streamers are fishing well try baitfish patterns that imitate Fry or Parr.  Has been a few fishing rising mid-day on Little Black Stoneflies.  Looks for this hatch to continue along with a good number of Olives on the cloudy days.  Steelhead small Egg flies in brighter colors along with Fry patterns have been working well on the swing White and Olive baitfish patterns worked well last few weeks.
Few great Steelhead and Trout Pics taken on the Pere Marquette River.  Tom worked hard but we found some Steel on the Swing.  Nelson had a great day finding some Steelhead and Couple nice Trout on Fry patterns.  Mark finds this great buck in a pool on the fat line and Indicator.  Heather and I spent Easter Sunday on the river despite the bright sun we both found a couple fish on the Swing. So proud of her with this big buck that fought so hard, she always seems to find the big ones. 
😁
 Doug and his grandson Adam had a great day on the river finding a few Steelhead.  Jennifer and John finished off the week with some great fishing.