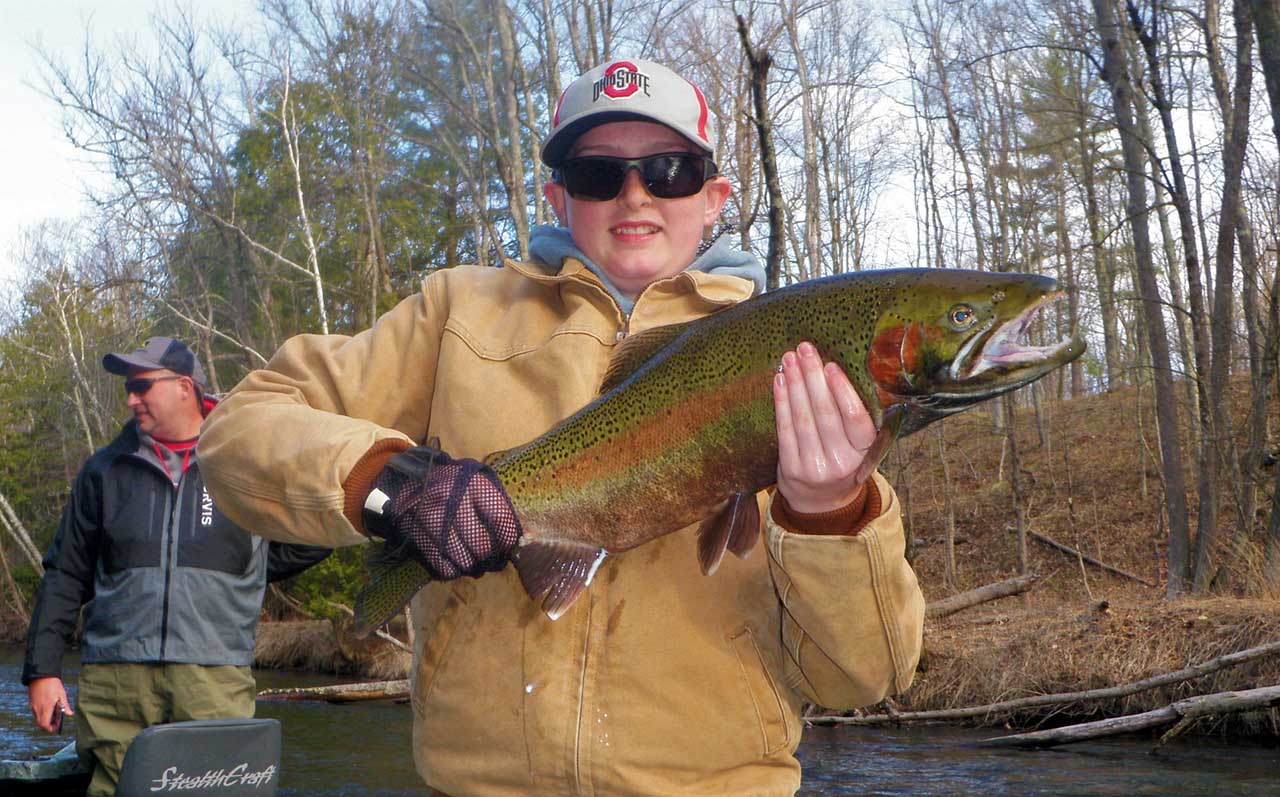 Steelhead Season on the Pere Marquette is winding down. Warmer temperatures earlier in Spring, allowed Steelhead to go through their spawning cycle and start their trip back out to the Lake a little earlier than normal.  The river is very low for this time of year and clear. A good rain would probably bring another push of fish up the river.  Still finding a few fish, but we're covering a lot of water and hitting a lot of spots to do it. For flies last week, smaller Egg Patterns and Fry patterns fished well.  On the swing we did a bit last week and smaller baitfish patterns got some attention.    Hope everyone enjoys their Easter weekend!
Pics from the week 3/29- 4/2 – Sam C and the gang joined me for their annual Spring Steelhead outing, and, in a few days, everyone managed to hook some fish and land a few. We worked hard in much colder weather but found a decent bite mid-week. Calvin's first Steelhead experience was a success. Here he holds a couple nice bucks. Greg found this little drop back hen.  Tom admires this nice buck taken on a fry pattern. Sam holds this buck that came with quite the story on a streamer.   Bob with a nice fish. Scott with a nice drop back "Big Eyed Fish"taken on a cold and sunny day. 
Thanks, 
to everyone who joined me for another fun week on the water. We'll see you next year.