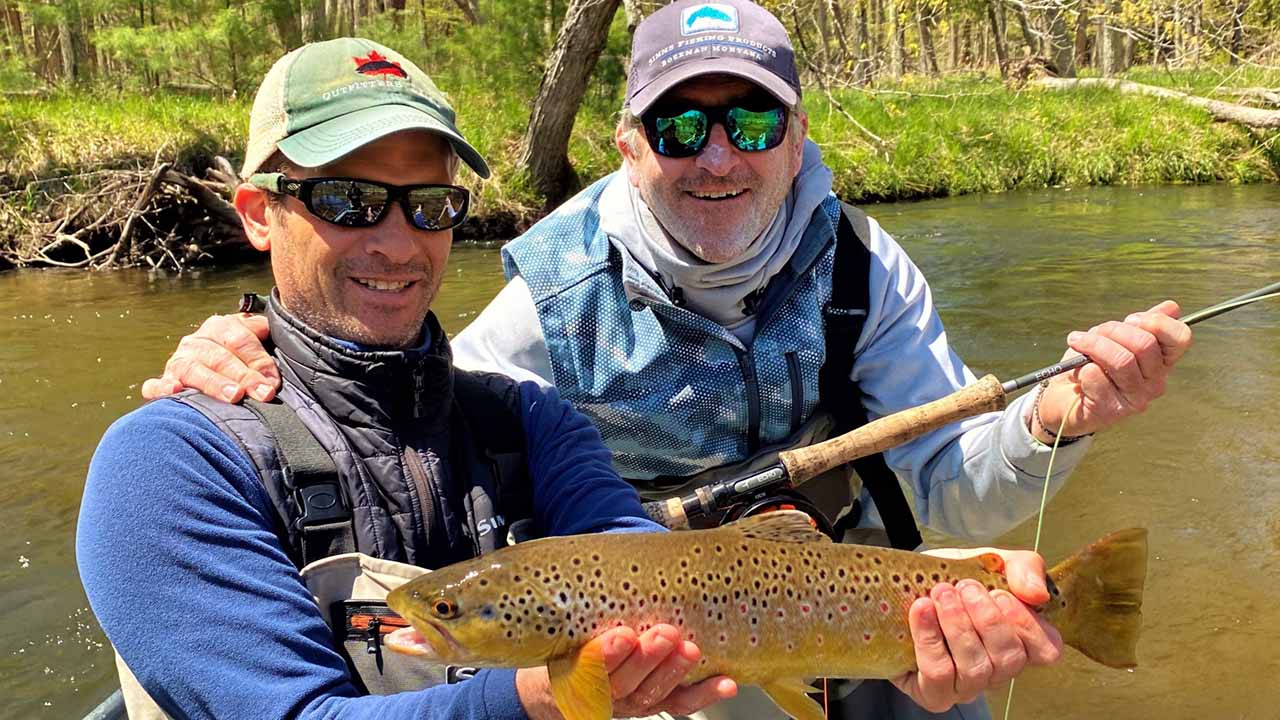 We went from Winter to Summer up here on the banks of the Pere Marquette River. In the last 3 weeks, we saw below freezing temps at night and snow during the day, to basking in a heat wave of humidity that feels more like the dog days of summer instead of May. Trout fishing – like the weather  – has been a roller coaster too.  The river is extremely low and clear. If you plan on fishing during the day, you better hope for some clouds. Nymphing has been productive along with swinging wet flies on the cloudy days.  We are seeing some more bugs come off in the evenings with the heat wave, and some nights have been more productive than others.  Gray Drakes have started along with Sulphur's and Yellow Sally's.  Look for Dry Fly fishing to only get better as we roll into June. I hope everyone enjoys their Holiday weekend coming up.
Good Luck 
if you get out on the water.
Pics from last week:   Bob and Rick with a couple nice PM Browns while streamer fishing on a bright day. Barry joined me for a couple days on the river. We had to work for it but he found his first ever Steeelhead and a nice Brown. Finished the two days off with this dandy Rainbow fishing small Bugger's with the sink tip.  Jim with a nice Brown he took on a streamer.