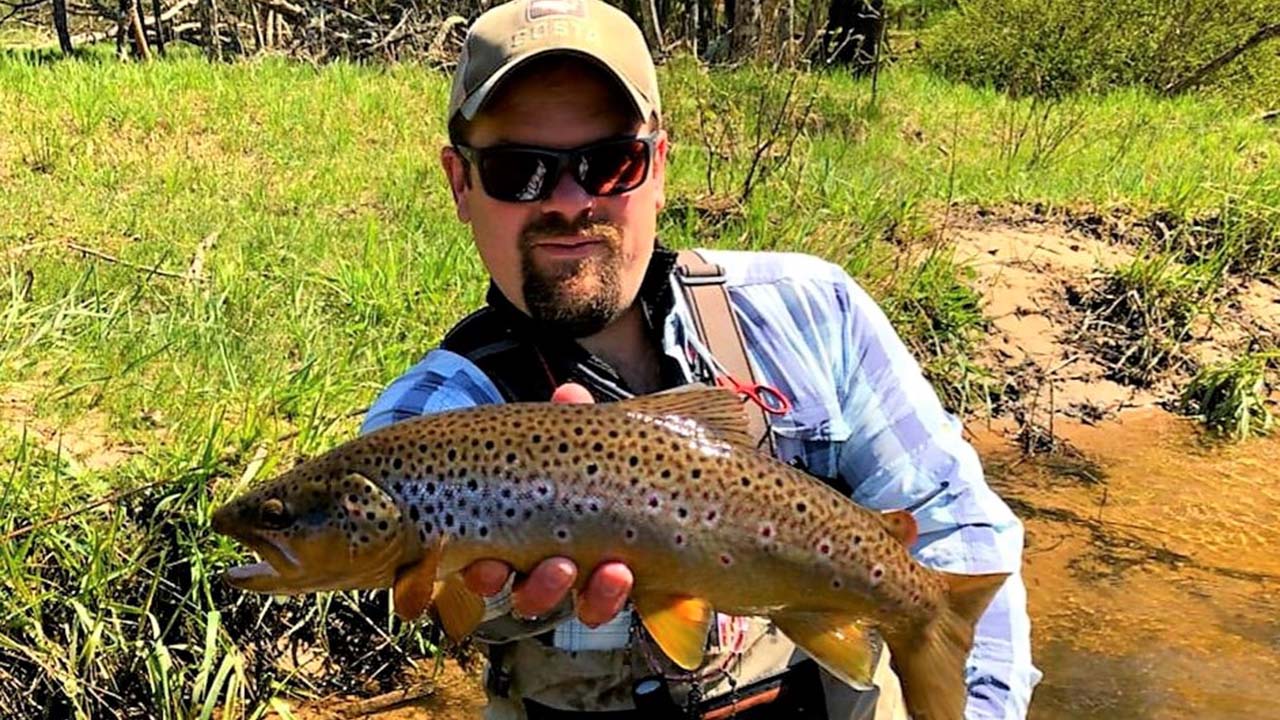 My condolences go out to Joe Donati's family and friends.  Joe left the folks he loved and the rivers he fished this week due to a battle with cancer.  I never got to personally fish with Joe, but we chatted a lot he loved to fish the PM and always was picking my brain on Steelhead and Trout. I loved to help in any way I could answering his fishing questions. I have a few good friends who had the privilege to spend a lot of the time on the water with him.  They always spoke highly of him and enjoyed the time on the water they had together.
Hope everyone is well and was able to beat the heat last week. What a crazy Spring it's been so far.  Not the normal for a Trout or a Trout Angler, usually this time of the year there both happy from lots of hatches for the trout to feed on and lots of trout rising for the Fly Angler to enjoy.   With the warm weather last week river temps did warm up a bit, so we focused on some warmwater Blue Gill and Bass fishing and did some Trout  in the Upper Sections of the River.   For hatches in the upper Stretches Yellow Sally's a few Drakes and Stoneflies but insects have been sporadic this year.  Hex's in the lower river did go off strong last week with all the heat, with cooler weather now there thinning out.  Nymphing has been good as well with Stoneflies, Bead Head Prince Nymph's and Hares Ear's.  Streamers small bugger's and baitfish patterns can work well too.
Pics   Joe with a great Brown Trout.  Nelson finds this awesome Brown before the lights go out feeding on Dry's.  Ed all smiles with his first PM brown taken on a Dry Fly.  Nice Blue gill from the heat of the week.  Steve is all smiles with this great Brown taken on a Dry Fly.  Finished off the week with good friend of the Red Moose Lodge , Clint Anderson on the Lake Michigan searching for Kings.