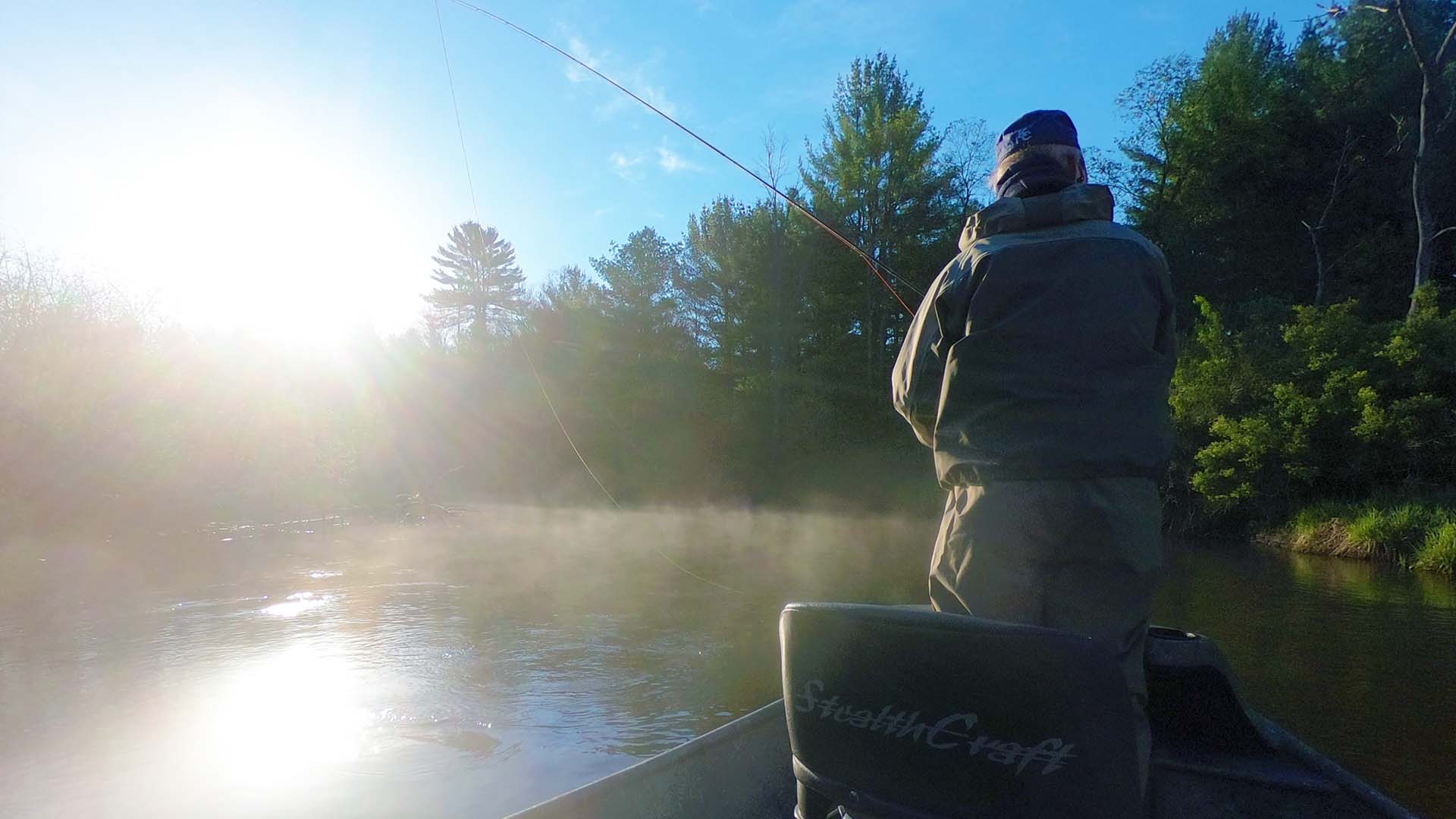 Hope everyone enjoyed the Holiday! Let us not forget those who have fought for our Country and paid the ultimate sacrifice so we could live free and do such wonderful things like Fly Fishing. Also thanks to all the Veteran's who have served, and those men and women who are currently serving every day to protect us and our freedoms!  Thank You!!!!
Trout Fishing on the Pere Marquette was not that great last week. We did see a bump in the water level which made Streamer fishing good on the day's clouds were around. However, most of the Trout seemed full.  Then a huge cold front sat on top of us making water temps drop like a rock ,the Trout were not too happy.   We have been Nymphing,  Dry Flies during the day and evening and Streamers.  With the colder weather we were throwing it all out there last week see what interested them. With a warmup in view hopefully the hatches will start getting better the water temps will warm and the fish will become a little more predictable on their meal plans.    Seeing several bugs in the evening, just not a lot on the water.   A few Gray Drakes, Sulphur's and Yellow Sally's.  Last year was a Lampricide year, which could make hatches in general a little on the weak side.  Something I have seen in the past.   
Good luck, tight lines and
 enjoy the weekend.  Jeff
Few Pics to enjoy !!!! Early morning prospecting with a streamer.  Greg with a couple nice fish from last week.  Heather all smiles with a streamer eater.