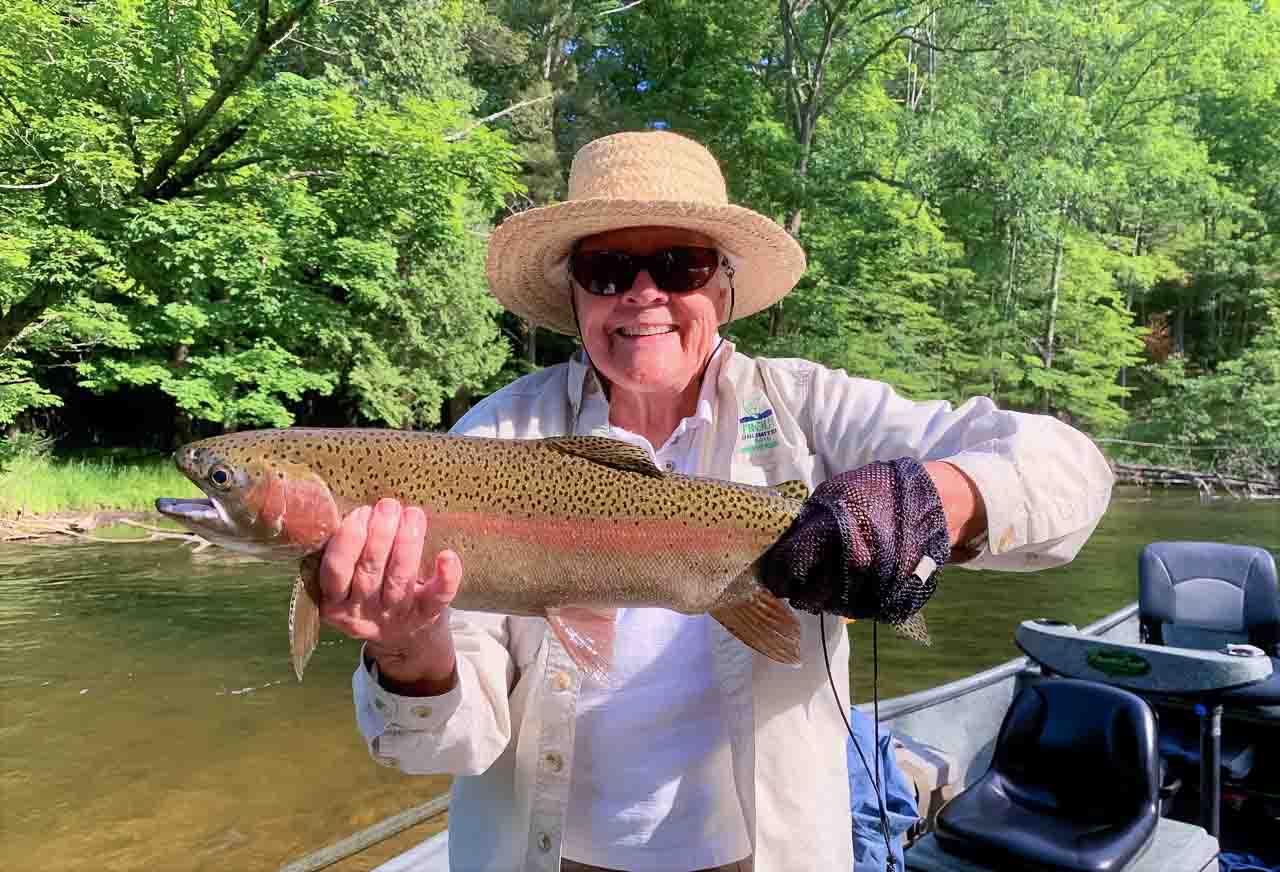 Hope everyone is doing well and enjoyed there Holiday weekend. The Pere Marquette River is warming up  quickly. Please check water temperature's before attempting to fish. The lower you go in the system the warmer it can be.  The upper stretches are now reaching the mid sixties even in the mornings.  Remember 70 degree water is not good for Trout, best to switch to warm water fishing like Bass. Last week the Hex's were starting to come to a end.  I did manage to get out with my favorite fishing partner Heather. We found some fish still feeding but not for long. With plenty of bugs on the water the fish fed for only 15 or 20 minutes.   Daytime fishing was good before the heat wave. Still finding fish on a variety of Attractor Flies and small Streamers.   River has dropped considerably and is really starting to clear plus like I stated before is becoming very warm in the temperature department.  This is some record heat were seeing so try to stay cool and hydrated and keep those pets cool too. Enjoy the sunshine though !!!
Pics from last week:
   Nancy is all smiles with this giant Rainbow taken on a Dry Fly.  Rainbows were biting well before the warmer weather Bob  found this one gulping a Dry Fly.   Mitch and I had a awesome day fishing with Dries , he brought some great fish to hand.   Pam and Hamid joined me for a great day on the water we saw a decent bite and managed to bring in a few nice Brown's and Rainbows. A nice Hex fish I took past my bed time with my favorite fishing partner who makes for a much better photo then myself.  
😁