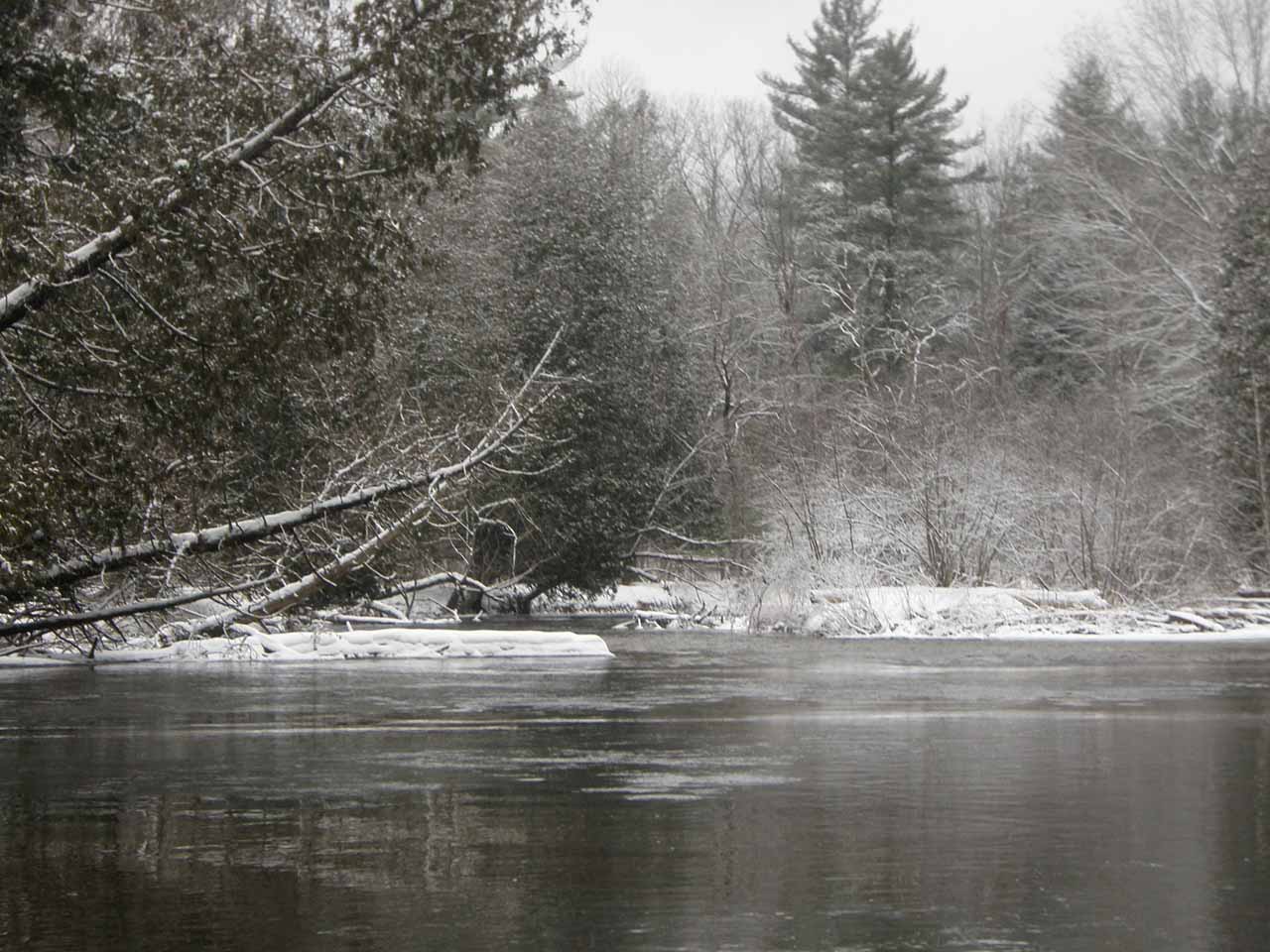 Just when I thought spring had sprung on the banks of the Pere Marquette River, winter has reared it's ugly head again. Last weekend we saw highs in the teens and twenties and the snow fell once again.  Steelhead fishing was good while water temps remained warm. This week looks like some real weird weather patterns once again. River is up with a good stain to it – the lower you go into the system, the dirtier it seems to be.  Look for Steelhead fishing to remain consistent as long as we have the higher flows. For flies it was big Clown and Nuke Eggs in bright colors.   Fry patterns also fished well last week.
A few pics from the week:  Jim and Steve couldn't get enough with such great fishing the week before; they wanted some more. 
😃
 With the river levels  up the bite was great on both Clown Eggs and Fry patterns.   Bob and Greg joined me for their annual Spring steelhead trip. It was a cold weekend and winter came back but the fishing was great.  Scott with a great fish that took a leech pattern.  Thanks to all of you for joining me, another great week!